Because of the Internet's existence, nobody is safe and nothing is sacred, so here are the 16 daughters of notable politicians who have brought the drama.
Children of politicians can oftentimes find themselves in the limelight just as often as their parents when when they stray from being the perfect child. Paparazzi, news reporters, and entertainment TV love to jump at any chance they get to dog on these kids, and we're giving you the dirt on what they've done. 
People are always searching for pics of Jenna Bush nude, or Jenna Bush naked… that's just one example. When it comes to politics, everybody is fair game!
Caroline Giuliani/Hanover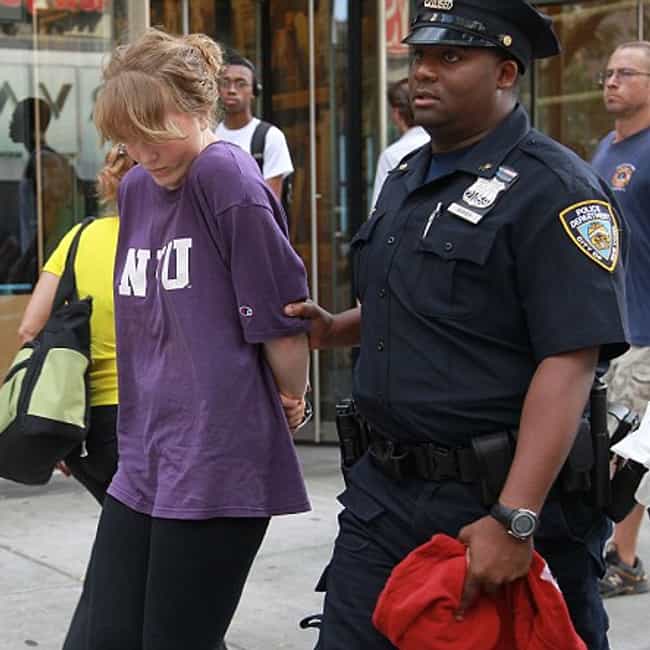 Starting off the list is daughter of Rudy Giuliani, Caroline.
Caroline Giuliani has been known to have her, um, daddy issues (click me for link proof!) for quite a while now. She lost touch with her father, former Mayor Rudy Giuliani, when he stopped coming to her graduations, special events, and showing up for things in her "life." She usually goes by Caroline Hanover just because of how much she doesn't consider him her father, but when she got arrested for shoplifting, she was quick to use her other, more world famous surname.
In 2010, at age 20, Caroline Giuliani was busted for shoplifting $150 worth of beauty products in her jacket by the Sephora camera at the Upper East Side of Manhattan in New York. The cops arrested the ex-presidential candidate's daughter for petty larceny, where they asked her to "hanover" the make-up and accessories and to kindly follow them to jail.
BONUS: For those fashion hounds out there, and for those whose girlfriends make them watch Bravo shows every week night, what did Caroline steal from Sephora? A variety of beauty products including Dior skin primer, Bliss moisturizer, and even a hairnet (because hey, you never know when you'll end up in jail having to serve sloppy Joes to unibrowed women the size of comic book villains' henchmen).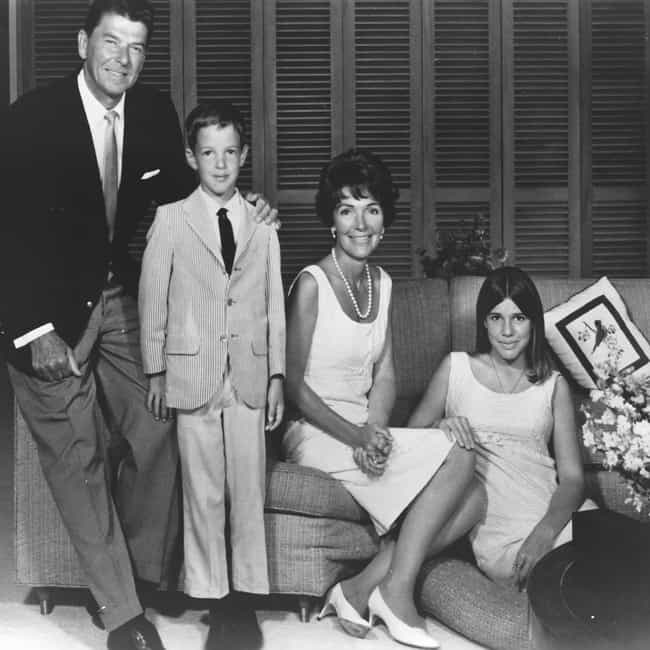 Patti Davis is the daughter of the late President Ronald Reagan and is the only first daughter to have ever posed for Playboy (nude).
Davis was, at some point, romantically involved with a member of 
classic rock
 band The Eagles during the 70s, when they were cool. During that time, and at some point in the early 80s, she also got guest-star spots on shows such as "Fantasy Island," "The Love Boat," and "ChiPs."
She, unlike her father, has really liberal viewpoints and never got along with her staunchly religious and Republican family until they started dealing with Reagan's alzheimer's.
She was famously known as the 
black sheep of the family
 during Reagan's run as president and did everything in her power to rebel against her parents; most notably posing nude for Playboy and letting some guy hold her boobs for the president to see on every news stand in America.
BONUS: check out who they're interviewing in her Playboy issue!
Jenna & Barbara Bush aka "The Bush Twins"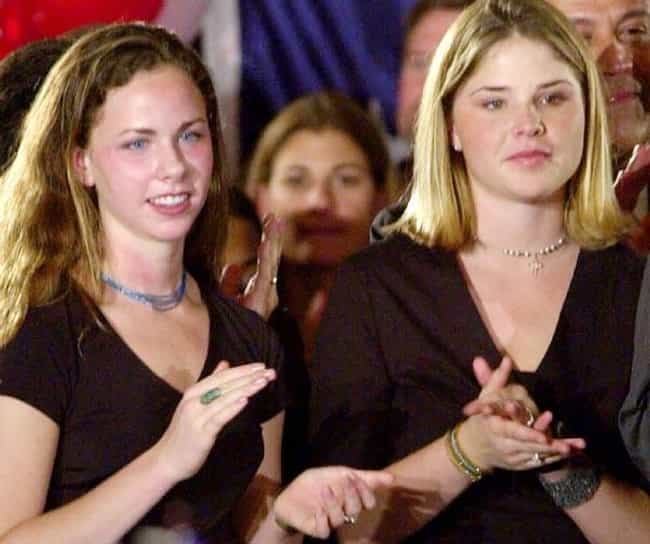 The Bush Twins (you know, those girls who were the first daughters of the U.S. for eight years), who even at their first mention sound like a fetishist porn duo, didn't waste ANY time making their daddy proud (that he had GREAT publicists) when he first took office.
JENNA:
Just a few months after President George W. Bush was inaugurated, his 19-year-old daughter, Jenna (the blonde), was cited for alcohol possession by a minor. She also pulled a massively publicized "lip slip" during his presidency while taking her underwear off in public and flashing her family's namesake for paparazzi everywhere.
BARBARA:
Even though she's drop dead gorgeous, it is still difficult to think of Barbara Bush as hot because HER NAME IS BARBARA BUSH. If you're from a younger generation, click the following link to see what most people imagine when they think the name Barbara Bush. It's kind of hard to get past that, even though she kind of has a Kate Beckinsale thing going.
Barbara Bush
Barbara Bush *shiver-cringe* was caught using a fake ID when trying to buy alcohol at a bar, which wouldn't have been so bad if it wasn't for the other times she was caught doing similar things all throughout Bush's presidency until she became "legal."
As a pair, the twins have had numerous legal and personal problems with violating underage drinking laws, while friends of the Bush girls have said that they also enjoy marijuana – despite her father's anti-drug (anti-fun/freedom) policies.
Click the pic to the right for a full gallery of the Bush Twins partying hard like they're songwriters for Andrew WK!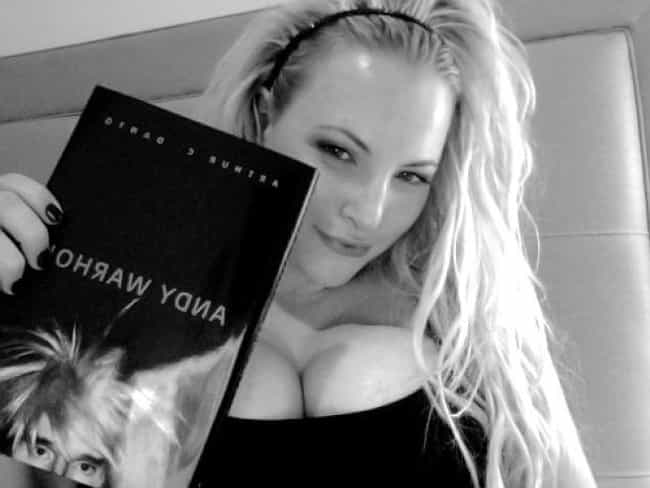 The daughter of the late Senator and war hero John McCain, Meghan McCain, who got her Bachelor's Degree in Art History from Columbia University, is a prominent blogger and has been on various nationally televised talk shows discussing pressing political issues, also has huge breasts.
And she let everyone on Twitter know about it via scandalous pictures that were well-covered throughout the internet by Republicans, Democrats, and perverts alike. She really rose to fame when this happened and added some scandal/shame to her father's image.
Even though she's an extremely well-read and intelligent woman, here is a picture of a journalist asking her boobs a question, showing everyone exactly the kind of image that this politician's daughter is upholding in the media: link.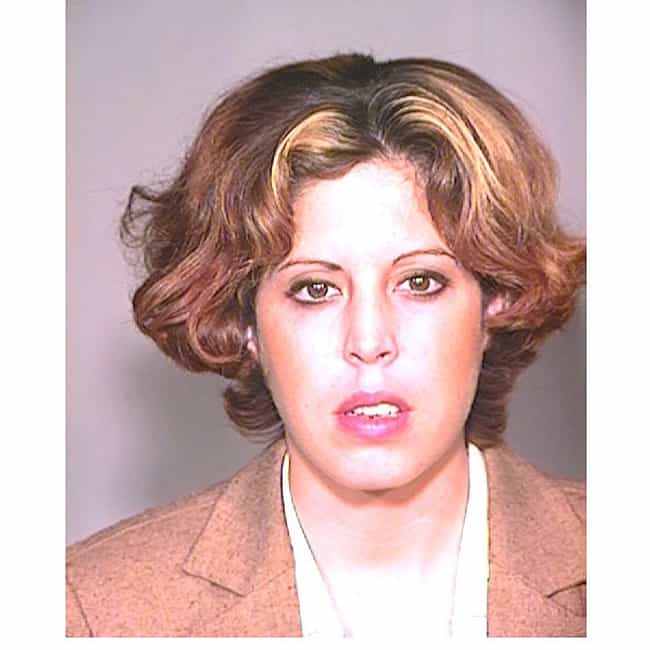 Daughter of former governor Jeb Bush and niece of former president George W. Bush, Noelle has been in the news time and again for her drug abuse problems. She was forced to go to rehab in Orlando after filling a Xanax prescription under a false name, and then was caught twice while in rehab stealing prescription pills and hiding crack in her shoes, for which she served 10 days in jail.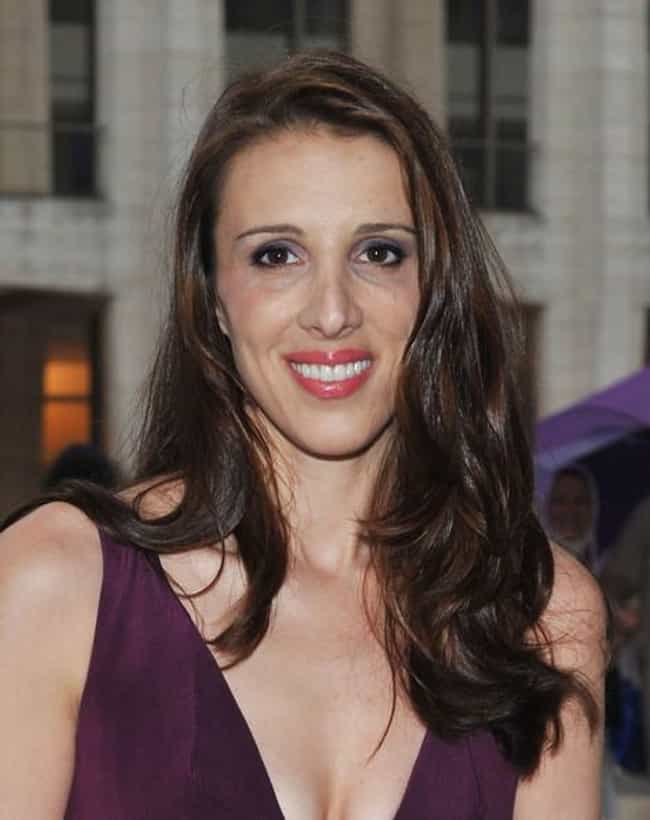 Alexandra Kerry, the daughter of Senator John Kerry and director/producer in Hollywood, 
was busted for driving under the influence, but because her blood alcohol level was .06 and the legal limit is .08, she wasn't given a DUI. 
The hottest part? She was on the 
red carpet
 that the Cannes Film Festival showing off her, well, cans.
Ashley Garamendi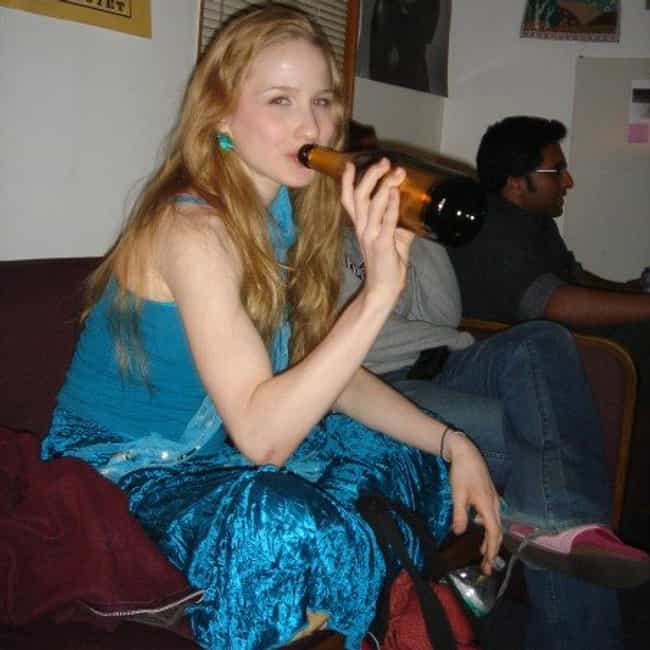 Ashley Garamendi, whose photo is only available if associated with her DUI arrest and daughter of California Lieutenant Governor John Garamendi, avoided a DUI charge because a toxicology report showed she was not driving above the California legal limit of .08 when driving home buzzed from a party in December last year.
The Yolo County District Attorney charged Garamendi with driving under the influence of alcohol as a minor. Hot.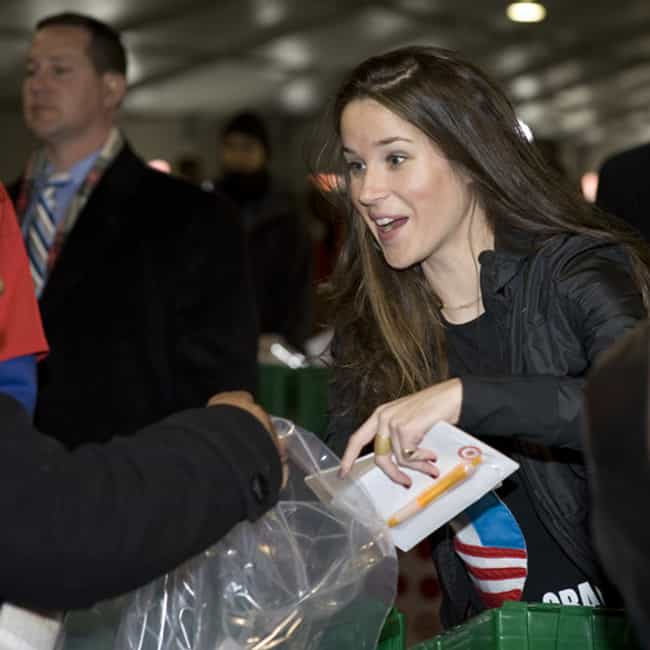 Ashley Biden, daughter of Vice President Joe Biden, was known as quite the party animal back at Tulane University, where several students commented on her super duper "short shorts," and one "friend" of hers claims to have a videotape of her snorting cocaine, though authenticity of the tape has yet to be confirmed.
However, the anti-drug politician's daughter was arrested for pot possession. How many politicians can brag about their daughters doing that?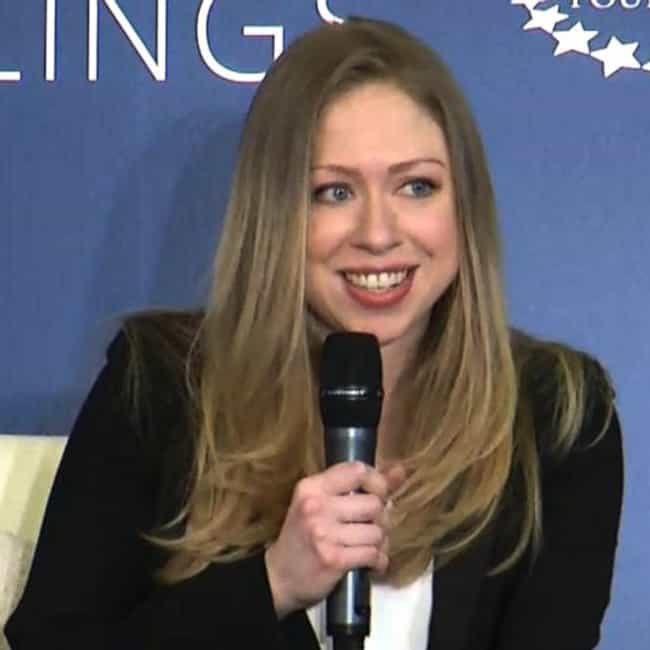 While former president Bill Clinton and his wife Hillary struggle to make ends meet with paying down their three house mortgages, their daughter Chelsea is out showing the entire world how much she loves her fat salary. From her 5000 square-foot apartment overlooking Madison Square Park and fully equipped with oak floors and Italian marble bathrooms to her $3.3 million dollar wedding, this girl has got it made.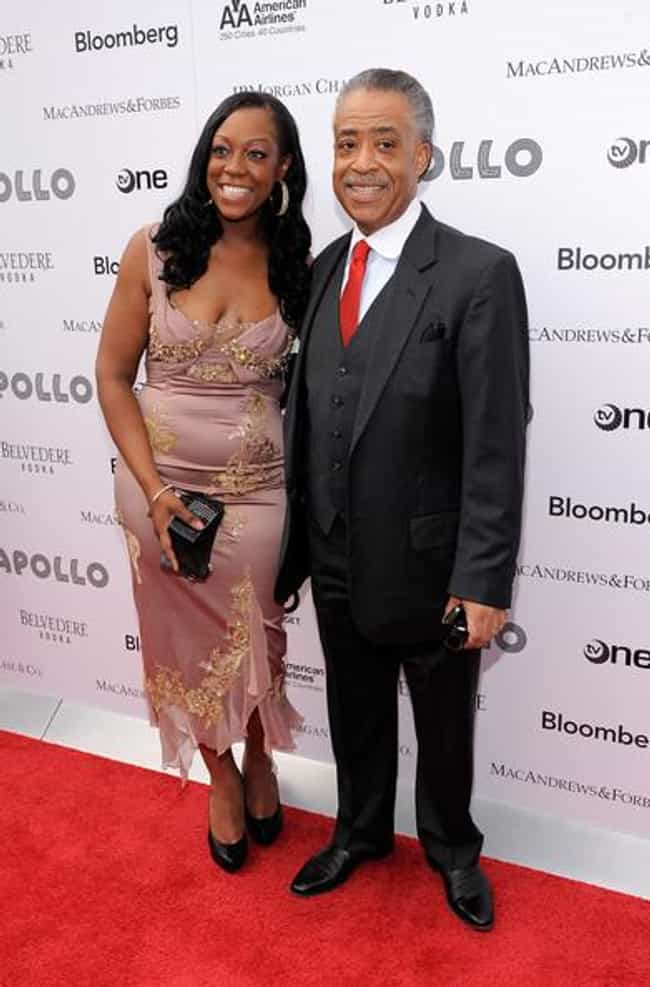 Reverend Al Sharpton's daughter, Dominique, as well as her mother, both resisted arrest and cursed at police officers after cutting the officers off in traffic while on her way to the theatre. Her reasoning? "You were driving too slow. I have a play to go to."
Spoken like a true diva.
They were charged with resisting arrest and for running a red light.
Sara Kenney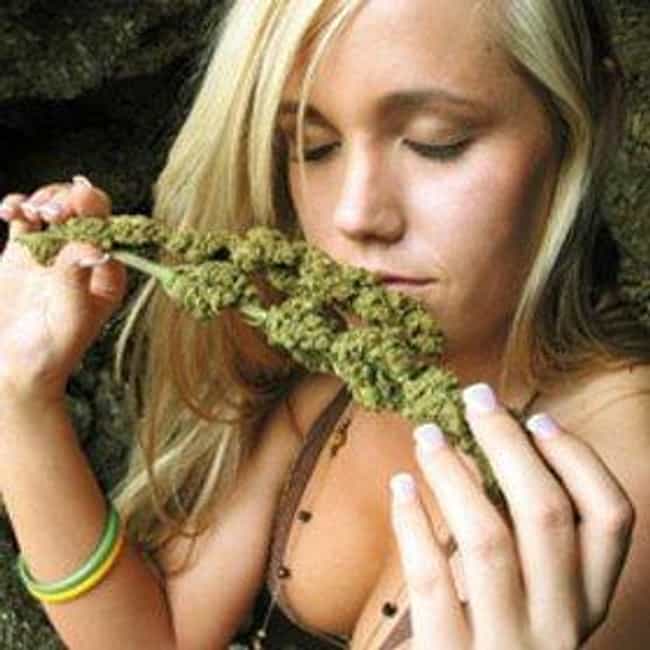 Sara Kenney (who we want to believe looks like the woman pictured above), daughter of New York Lt. Governor Mary Donohue, was stopped by the police for speeding. Not so bad, right? Right… until they also spotted marijuana in her car, just, you know, lying around.
Kenny was then charged for speeding as well as possession of less than 25 grams, which is apparently a criminal offense, possibly for being a "cheapskate."
Gayle Rosten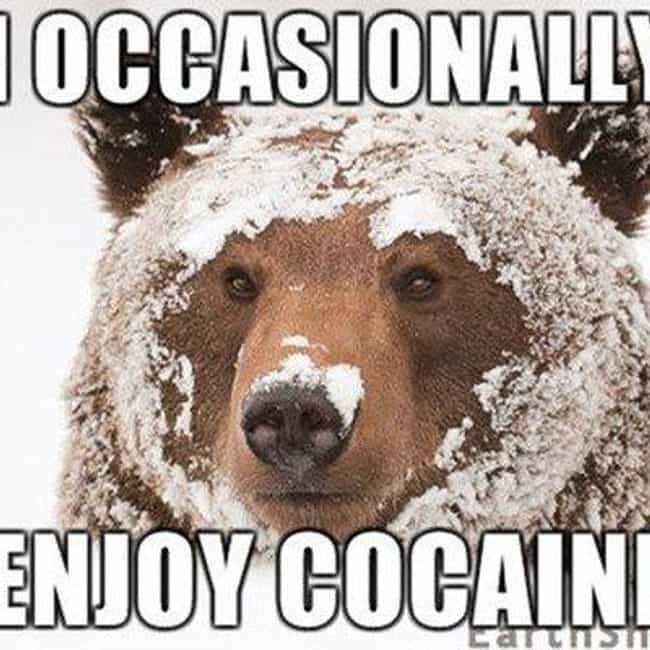 Daughter of former House Ways and Means Committee, aka the most important committee in the WORLD (???), chairman Dan Rostenkowski, Gayle Rosten was charged with possession of 29 grams of cocaine with the intent to deliver in June of 1990.
Rosten plead guilty and received 3 years of probation, 20 hours of public service, paid a fine of $2800 and forfeited the car in which the cocaine was found.
Three years later, Rosten was caught with a gram of cocaine in her possession. Due to the violation of her probation, Rosten could have faced up to three years in prison, but the charge was dismissed by one judge, then reinstated after Rosten was indicted by a county grand jury, where her famous papa couldn't help her.
In April 1994, Cook County Circuit Judge Michael Toomin ruled that the search of Rosten had been illegal. The Judge ruled that the packets of cocaine were admissible evidence against the two passengers that supposedly "dropped" the packets in Rosten's car, and she ended up being fine… for possessing COCAINE. Yeah.
Susan Gallo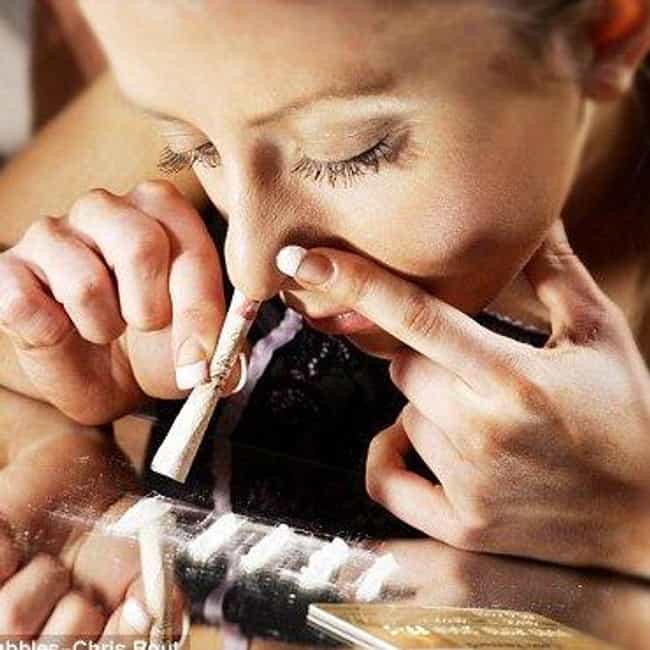 Daughter of former Representative Dean Gallo, Susan Gallo was charged with five counts of cocaine possession, five counts of intent to distribute, five counts of distribution, and five counts of conspiracy; which I'm sure has absolutely nothing to do with all the drugs she did.
Facing five to ten years in prison for each charge, Gallo plead guilty to one count of distribution and one count of conspiracy to distribute cocaine.
Gallo was sentenced to a total of five years' probation in 1992 and, much like her father, hasn't been heard from since.
Elizabeth Frame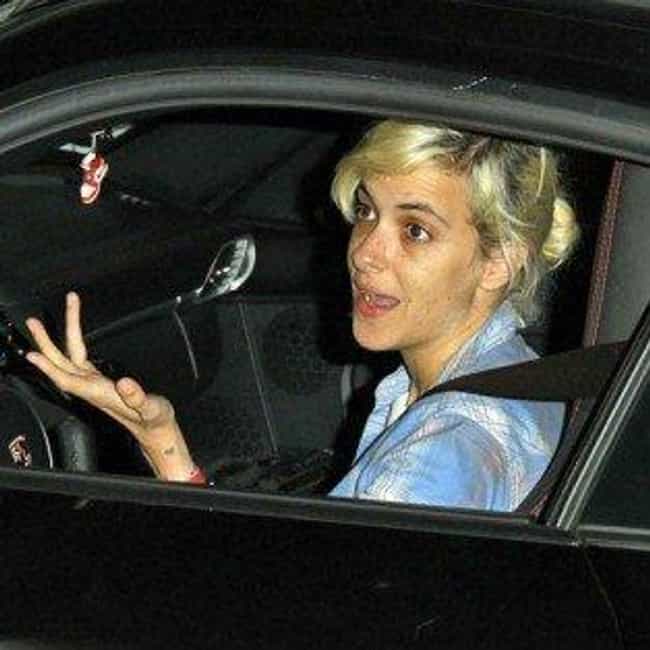 Elizabeth Frame, the daughter of Tulsa, Oklahoma Mayor Kathy Taylor pleaded no contest to a misdemeanor DUI and failure to stop at a stop sign or "pulling a California stop."
Frame was arrested for the DUI in March 2010. And as part of her plea deal, Frame will participate in a program that educates young drivers about the importance of not drinking and driving; just because the criminal justice system likes to act like a Kindergarten teacher.
If Frame fulfills court requirements by August 21, she will receive a one-year suspended jail sentence. How convenient!
Ann Banaszewski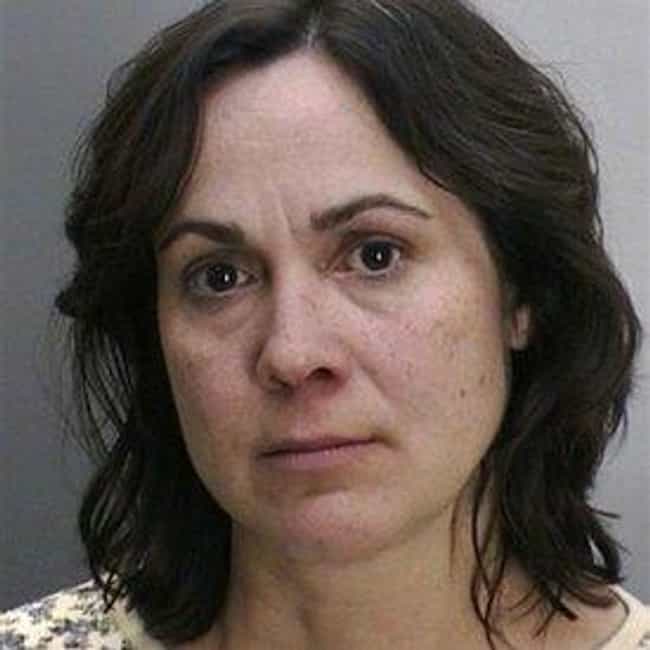 U.S. Supreme Court Justice Antonin Scalia's daughter, Ann Banaszewski (who kind of looks like the crazy Manson-like woman in 
The Frighteners
; but more unfortunately looks like her father), was arrested and charged with driving under the influence of alcohol and child endangerment.
Banaszewski drove away from a fast-food restaurant in Illinois with three children in her van (which is most likely what led her to drink – have you ever tried to ask three kids what they want to eat?), when police stopped her after receiving a call at the police station, reporting her intoxicated driverness (which yes, is a word… now).
Police did not release Banaszewski's blood alcohol level, nor did they comment on whether she had a prior DUI record.
Alexa Lauretti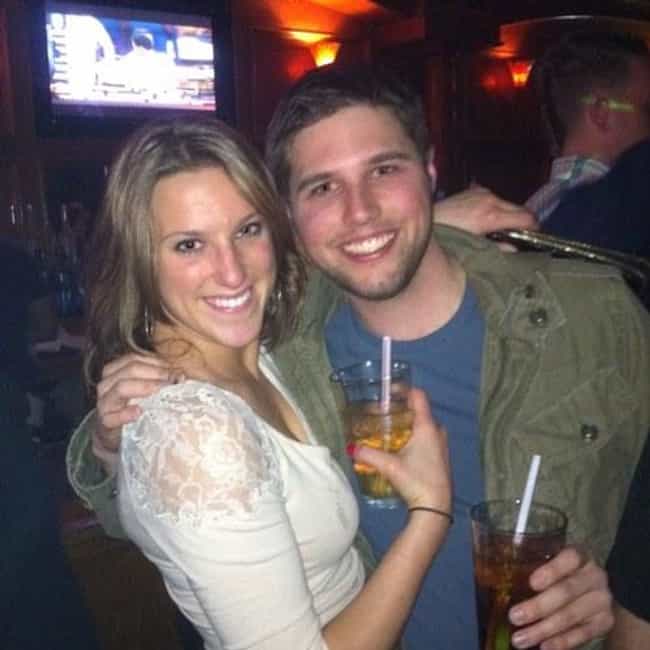 Shelton Mayor Mark Lauretti's daughter Alexa (who is actually much older now) was charged with driving under the influence of alcohol, stemming from a February crash in which her car pulled a Sonny Bono.
After hitting the tree, she was also charged with failure to drive in the established lane and traveling at an unreasonable speed.
The police refused to release her blood alcohol test results, as they do. The DUI charge was based on the officer's observations, an odor of an alcoholic beverage and hospital blood test results, which basically means that they used an oft-forgotten thing called "science" to determine her guilt.
In May 2009, Alexa Lauretti was injured after she crashed her car, and was charged for failure to drive in the established lane and operation of a motor vehicle by a minor with an elevated blood alcohol level. She was accepted into an alcohol education program in October, and if she successfully completes it by October of 2010 (fingers crossed!), she will be relieved of all charges.