If you're expecting a new edition to your family, the phrase "We're pregnant!" is probably running through your head a zillion times a day. Whether you're stoked beyond belief or you can barely believe it, the news is certainly exciting. You should tell your family and friends first, before you shout if from the rooftops and thankfully, there are lots of insanely cute and creative ways to let them all know.
What are the cutest, most creative baby announcement ideas? While some are hilarious and some will pull at your heartstrings, these pregnancy photos and creative pregnancy reveal ideas will get you

all

the Facebook and Instagram likes. That's why you're having this baby, right?!
Take a look at these baby announcements and vote up the

the most comical, creative, and cool methods

for telling everyone that there's a little bun in the oven.
Give Your Dog a New Job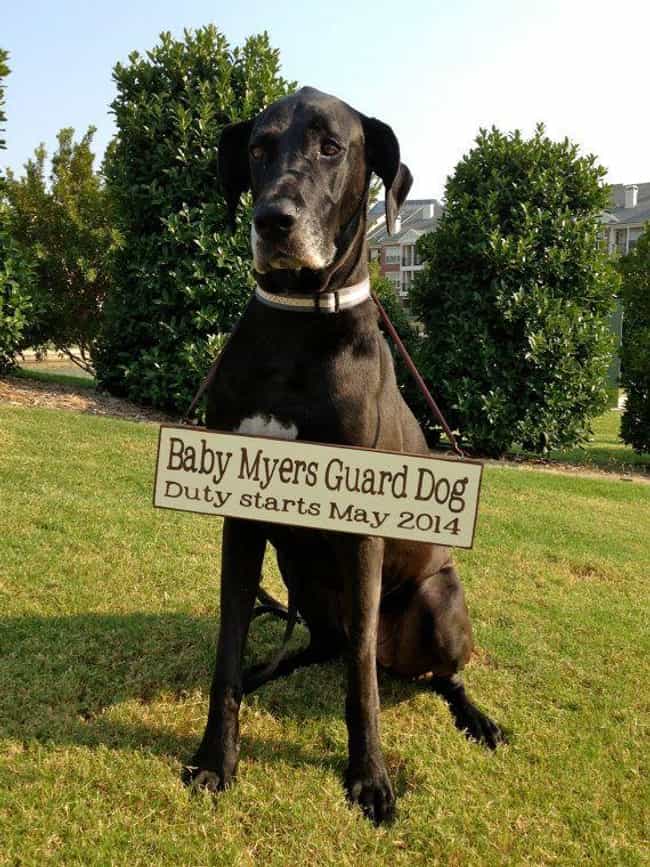 Give your dog a promotion (who definitely approve of
this
) and then share his new duties!
How's This for Good Fortune?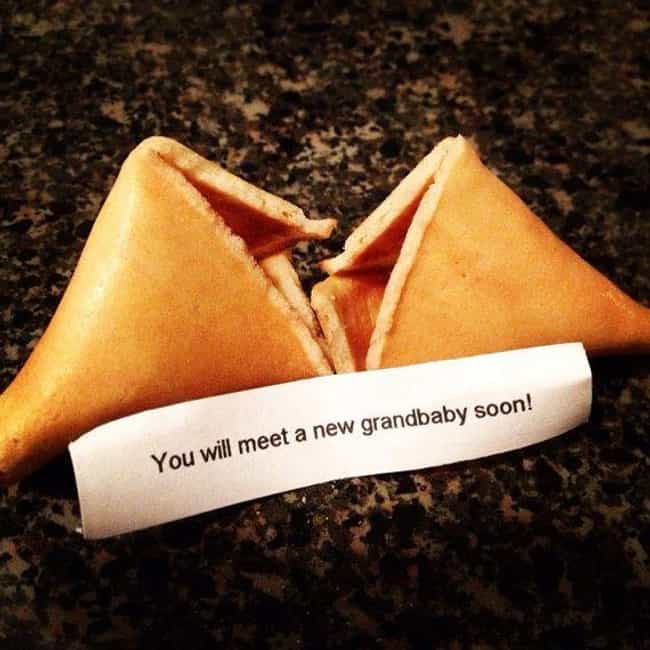 I don't care what kind of news it is… any message borne by a cookie will be well received.
Stop. Collaborate and Pose.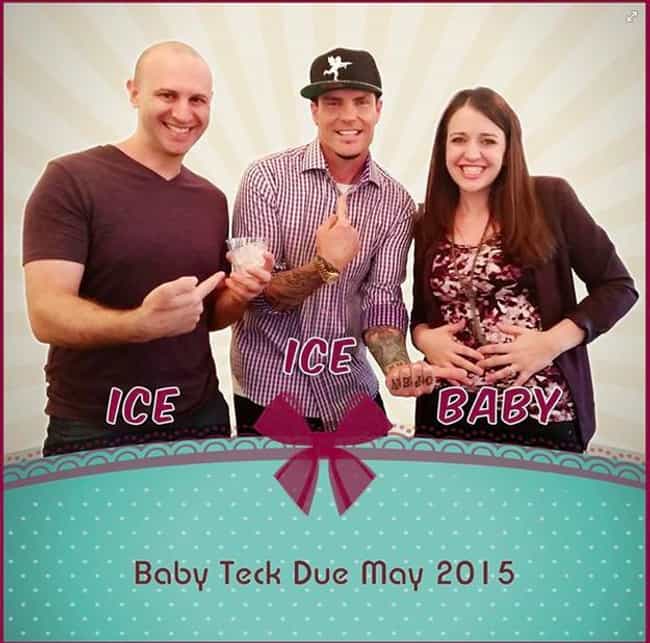 While lots of couples are just standing around with bags of ice to convey their punny pregnancy announcement, this duo actually got the real Vanilla Ice to help announce that their "Ice Ice Baby" was on the way.
The Many Uses of Spaghetti Sauce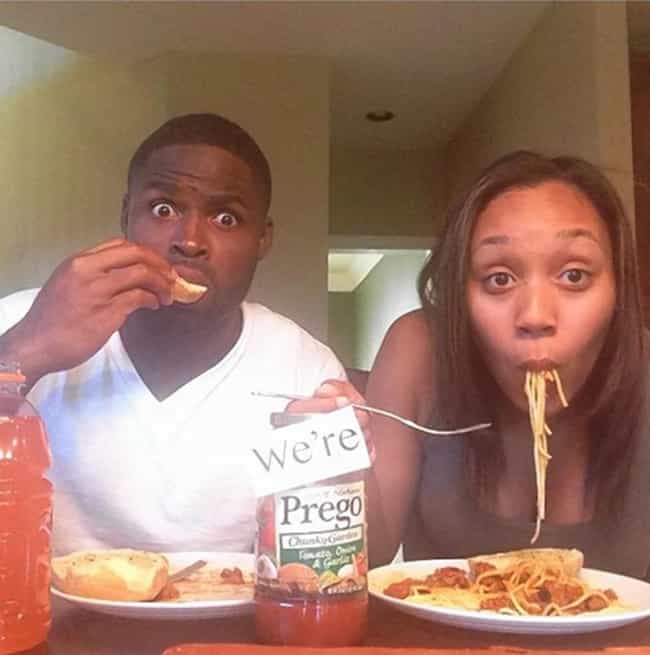 NFL wide receiver Torrey Smith and his wife Chanel posted this pic on Instagram, announcing that Chanel was "Prego."
Even If You're Bad at Math…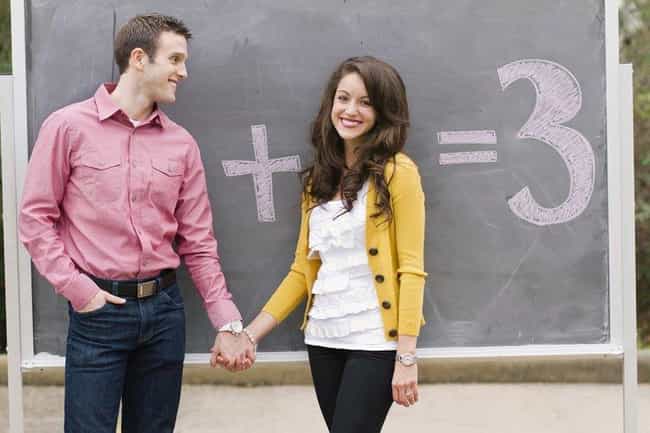 It's the perfect way to announce a new addition.
Play The Game of Life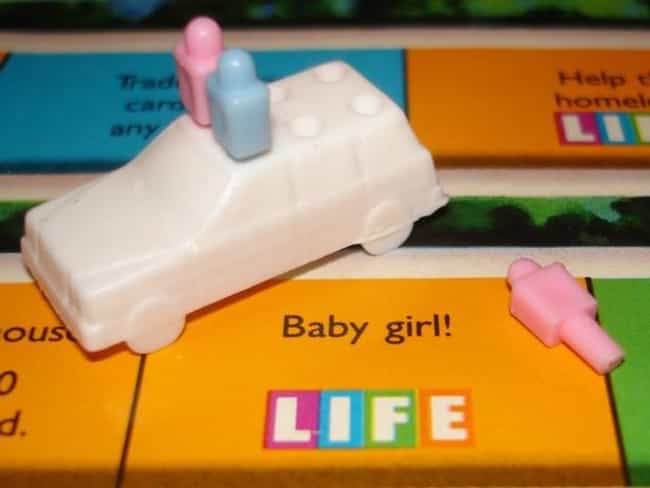 It's All a Matter of Perspective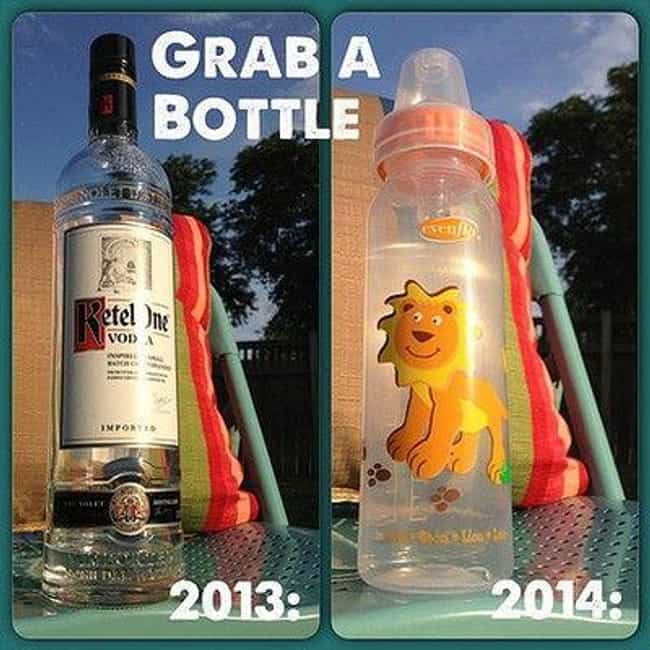 It used to be all fun and games.
Stop Traffic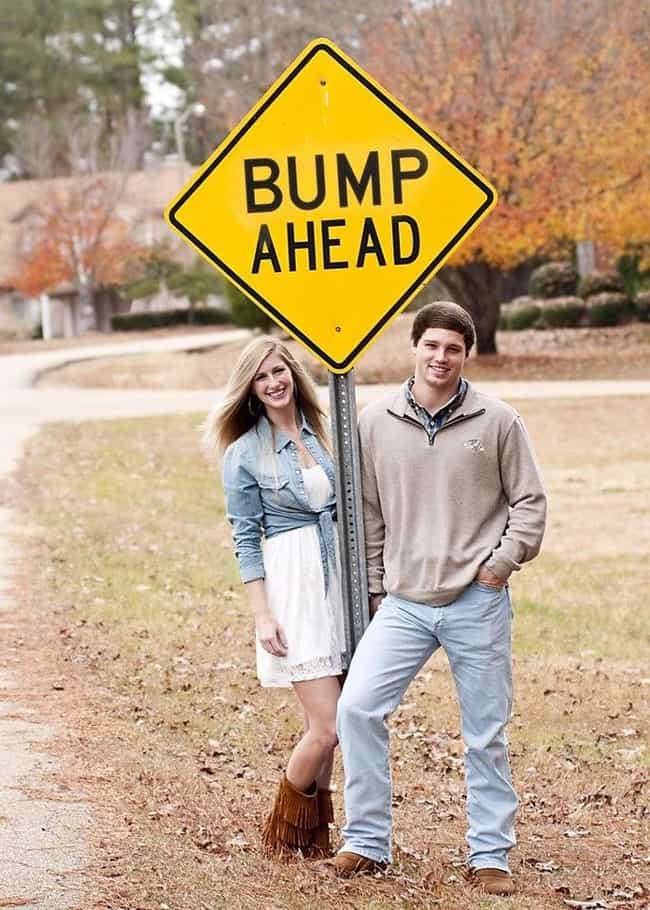 And all along I thought was there was just a crack in the pavement ahead!
Have a Coke and a… Baby!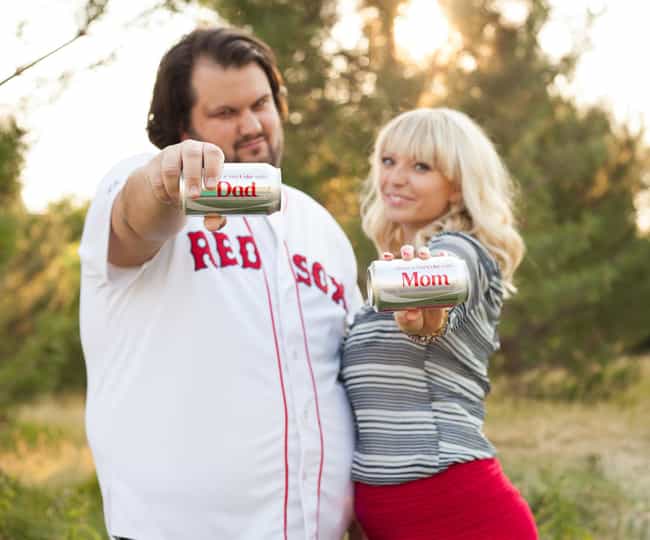 Just having a Coke and a smile is old news.
It's a Faint Line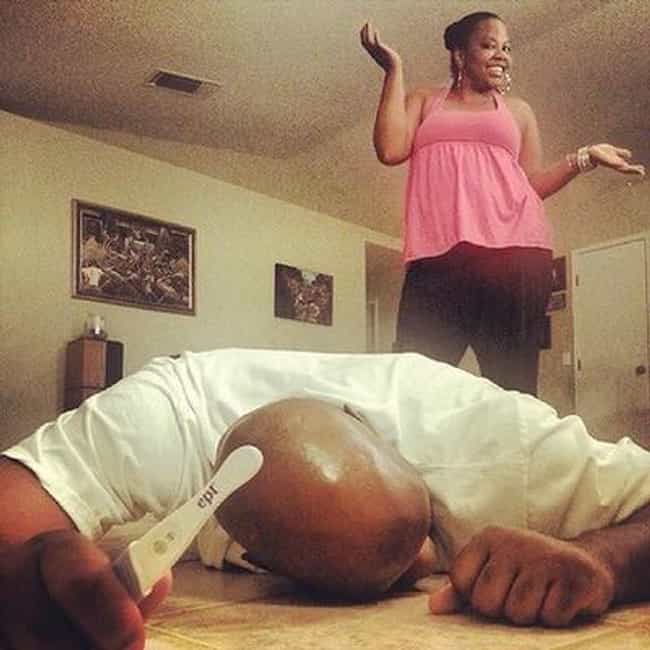 But it's still there, Buddy! Congrats!
Since There's Nothing More Adorable Than Baby Shoes…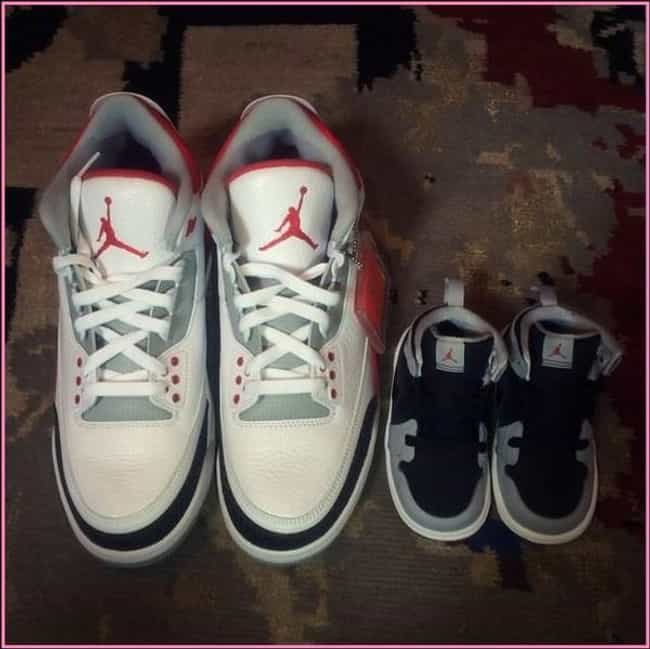 Create an "awwwww" worthy announcement by using itty bitty footwear like Destiny's Child's Kelly Rowland did.
Time Is on Your Side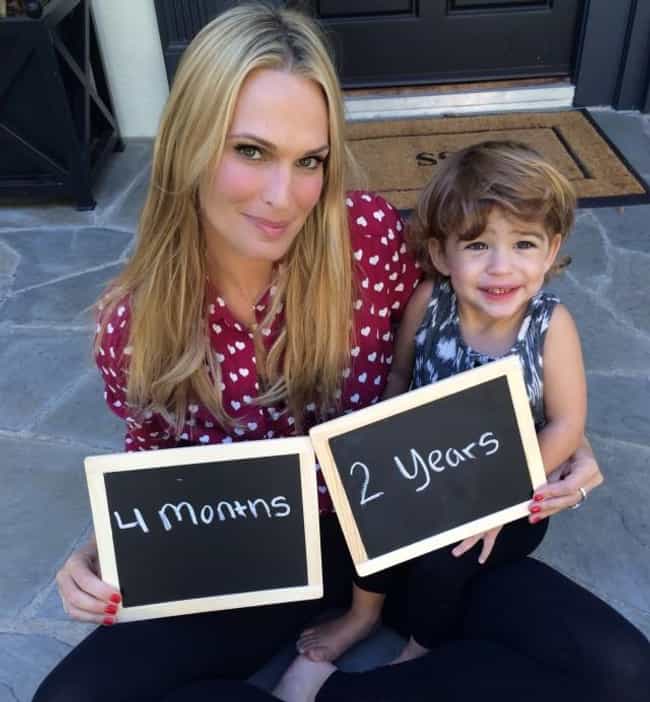 Molly Sims's pregnancy reveal was a family affair. She shared the news on her website in September 2014, posting a pic of herself and her son Brooks holding two chalkboard signs. His read, "2 Years." Hers read, "4 Months."
Super. Cute.
Enlist the Help of Those Fur Babies
Carrie Underwood announced her pregnancy via Instagram by letting her pups do the talking!
Hope It's Decaf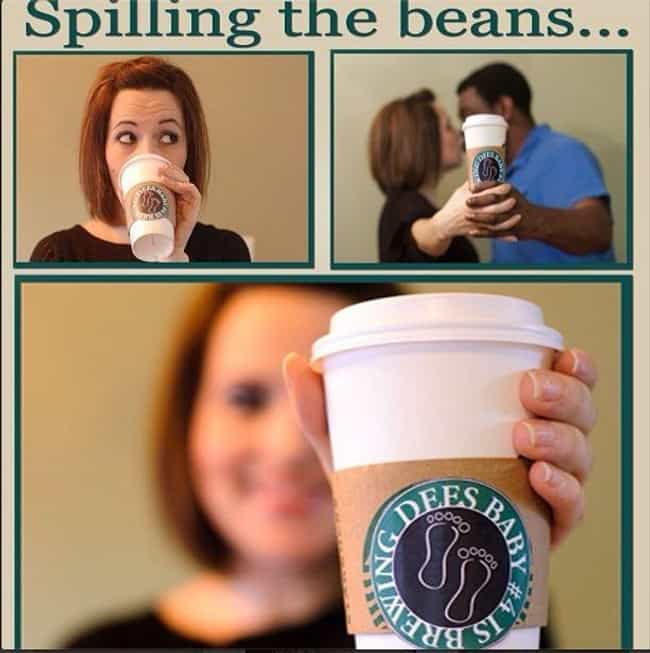 Spilling the beans this way is pretty clever!
Face It, You're Craving to Tell Everyone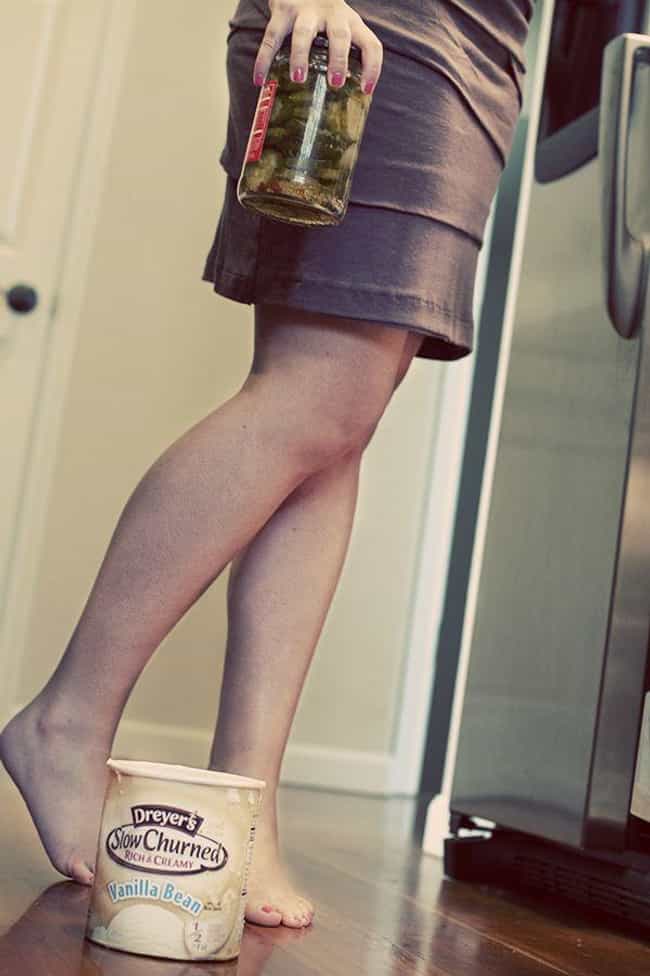 So do it by exploiting your strange pregnancy food cravings. Just a subtle photo of the pickles and ice cream will be enough for everyone to figure it out.
Have Maury Proclaim You ARE the Father!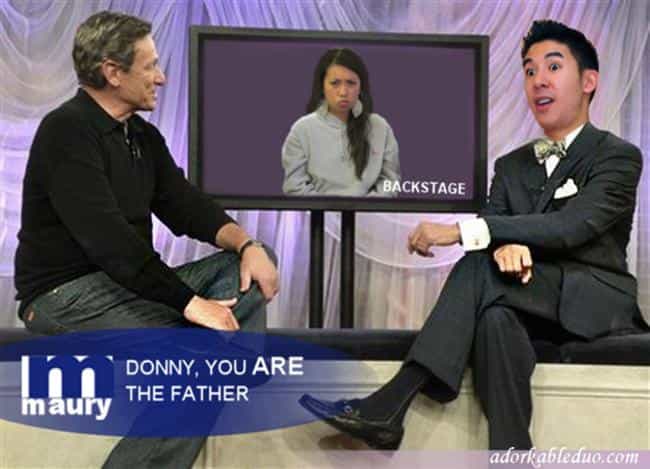 Photoshop might come in handy for this one… unless someone
has
been misbehaving!
Show Off Your Mad Baking Skills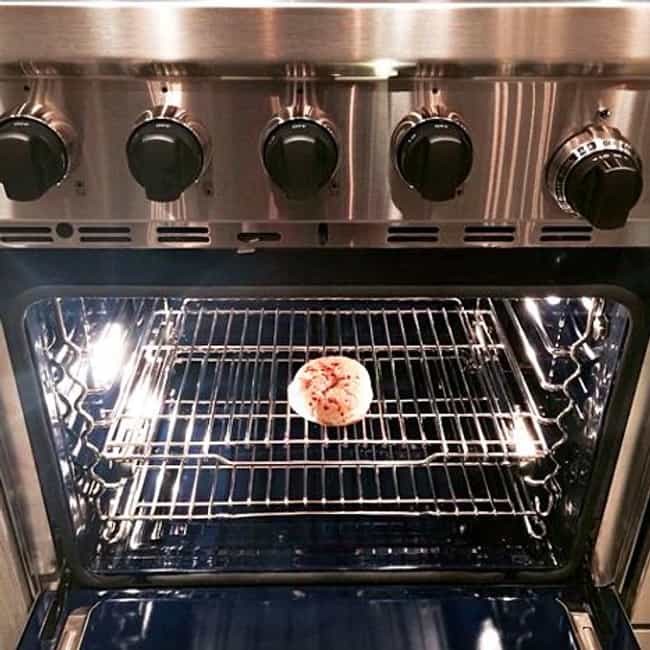 Actress Stacy Keibler showed everyone the first pics of her bun in the oven to announce her pregnancy in March of 2014.
Mmmmmmmmmm. Waffles.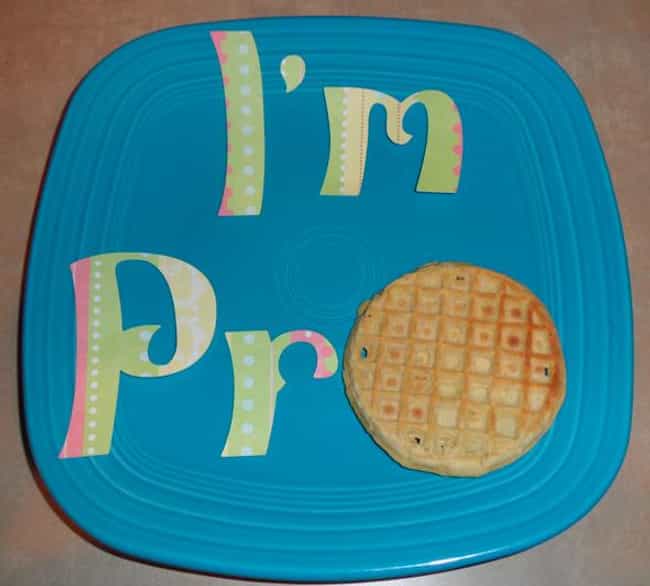 If you can stop yourself from consuming it before you click the picture, an Eggo is a great (and delicious) way to get your point across.
So Simple It's Brilliant
With the push to go more and more over the top, one can positively appreciate just a simple shared snapshot of a pregnancy test. Kendra Wilkinson revealed her second pregnancy this way on Twitter.
Don't Blow the Secret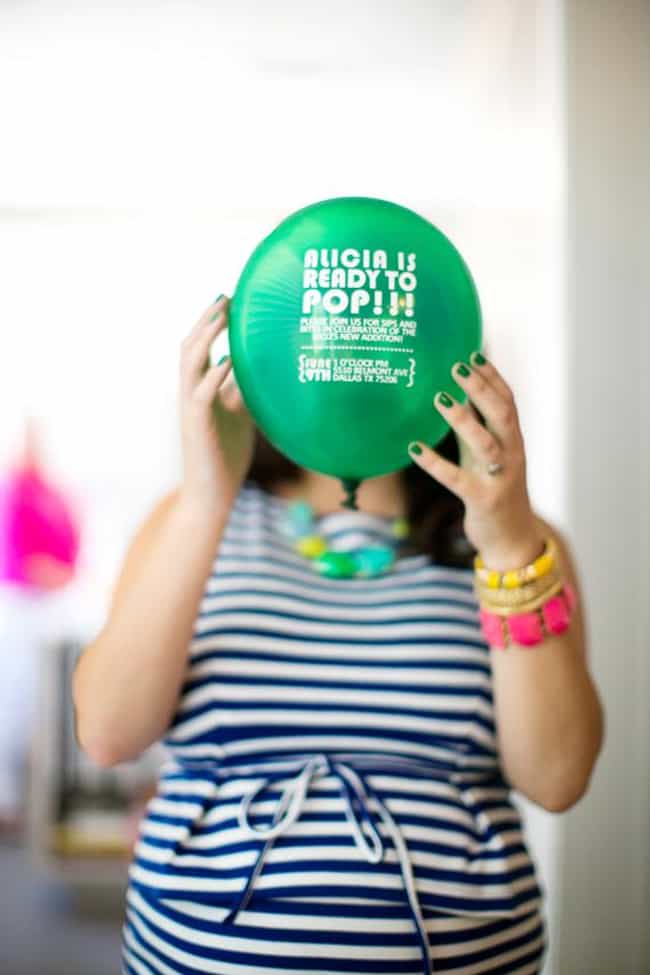 Or
do
. If you're ready to pop, nothing conveys the message more than a balloon!
Go Vintage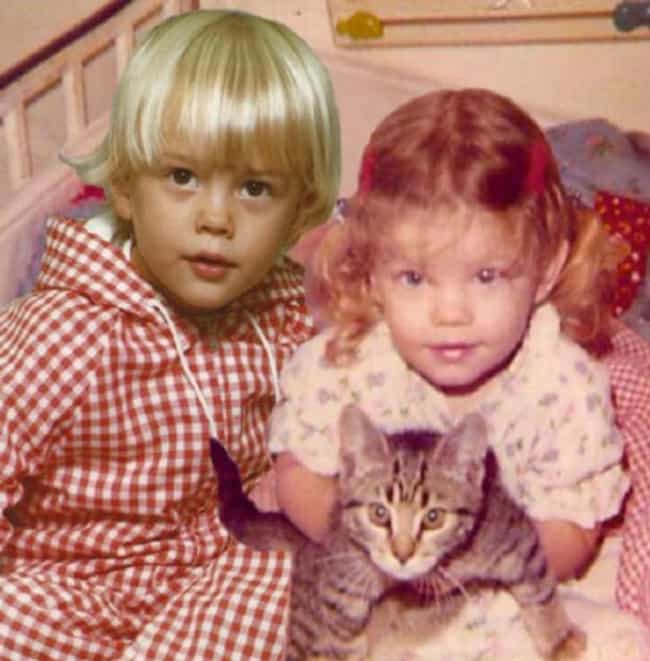 Fergie announced her pregnancy by posting vintage baby pics of herself and husband Josh Duhamel on Twitter.
Tell the Whole World You're a Mummy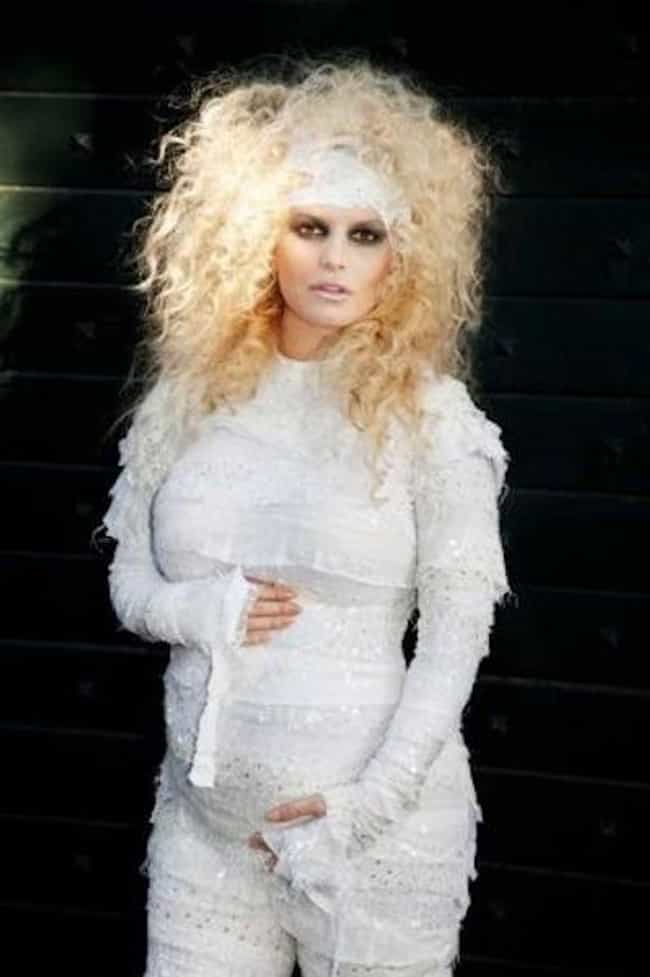 That's what Jessica Simpson did when she announced she was expecting her first baby, daughter Maxwell, in 2011.