The wackiest celebrity wedding gowns include some of the tackiest, most colorful, eye-poppingly alarming wedding dresses ever worn. We all know that most celebrities crave attention, right? Well, on their big day, they clearly want to take things to a whole new level, with wacky wedding gowns that simply scream "Look at me! I'm so different! So controversial!" That's what this list is about: The most seriously screwed up, bizarre, and downright frightening celebrity wedding dresses ever. Celebs are nothing if not colorful, and these weird gowns certainly reflect that fact accurately. In fairness, some of these crazy wedding dresses were worn during second, third, or even fifth weddings (i.e. Elizabeth Taylor, who wore green to her 4th and 6th weddings and yellow to her 5th and 8th), so it would hardly be appropriate for the bride to wear white… but still. Vote for the odd gowns you think are the nuttiest.
Need proof that celebrities make truly crazy wedding dress choices? How about Here Comes Honey Boo Boo star June "Mama June" Shannon's decision to wear a camouflage wedding dress? That's a thing. Somewhere. In hell. Where the weirdest wedding dresses of all time are somehow socially acceptable. Strange wedding dresses may be okay in Shannon's world, but probably not in everyone else's, as is illustrated by, oh I don't know, society's rules. Other interesting choices included "90210" star Shenae Grimes's black wedding gown. Clearly Grimes was going for the whole "My show is canceled but just look at how relevant and edgy I still am!" look.
Whenever anyone mentions a major celebrity wedding, the first thing many of us want to know is: What did the dress look like? This list is about the times that you truly do not want to know. Look at your own peril, because once you've seen these totally wacky wedding gowns of the rich and famous, you cannot unsee them.
June "Mama June" Shannon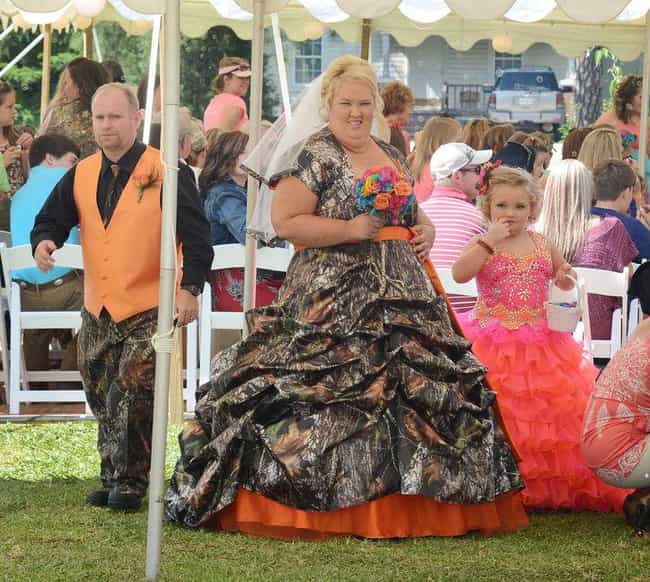 Mike "Sugar Bear" Thompson, 2013
Pamela Anderson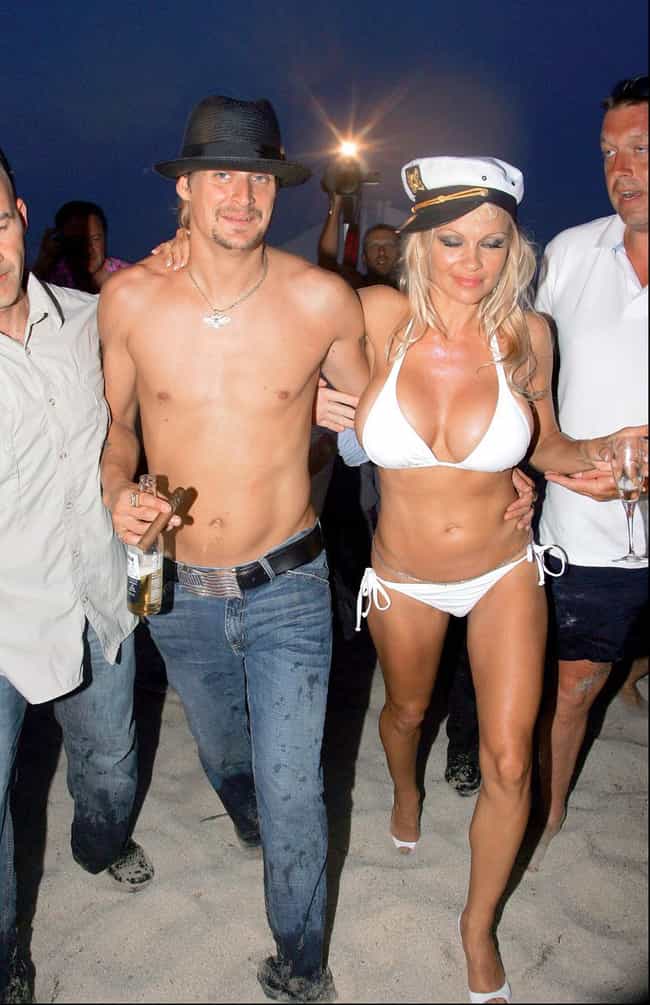 Kid Rock, 2006
Emma Thompson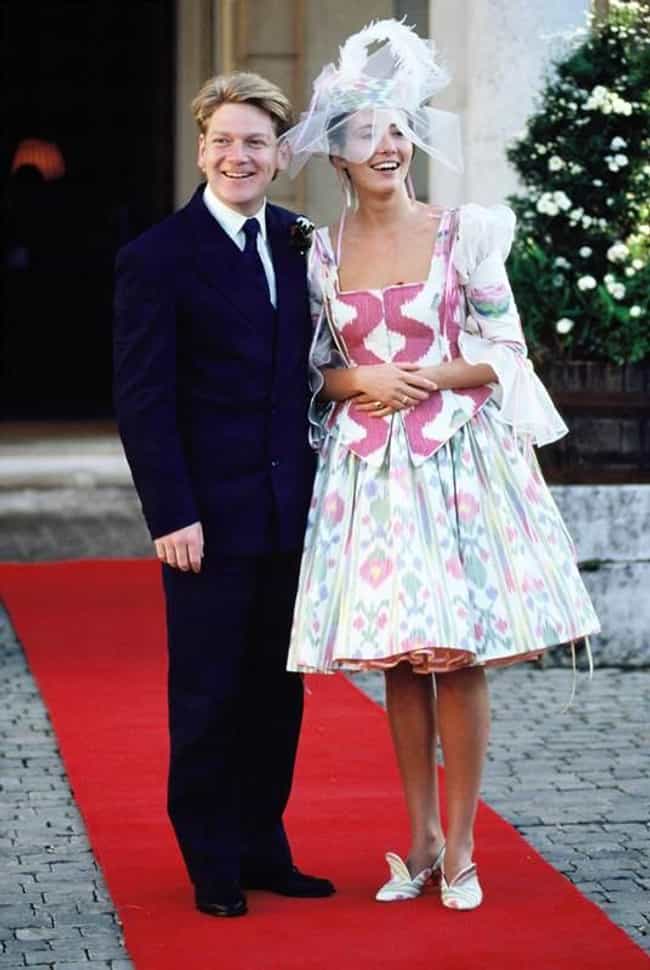 Kenneth Branagh. 1989
Britney Spears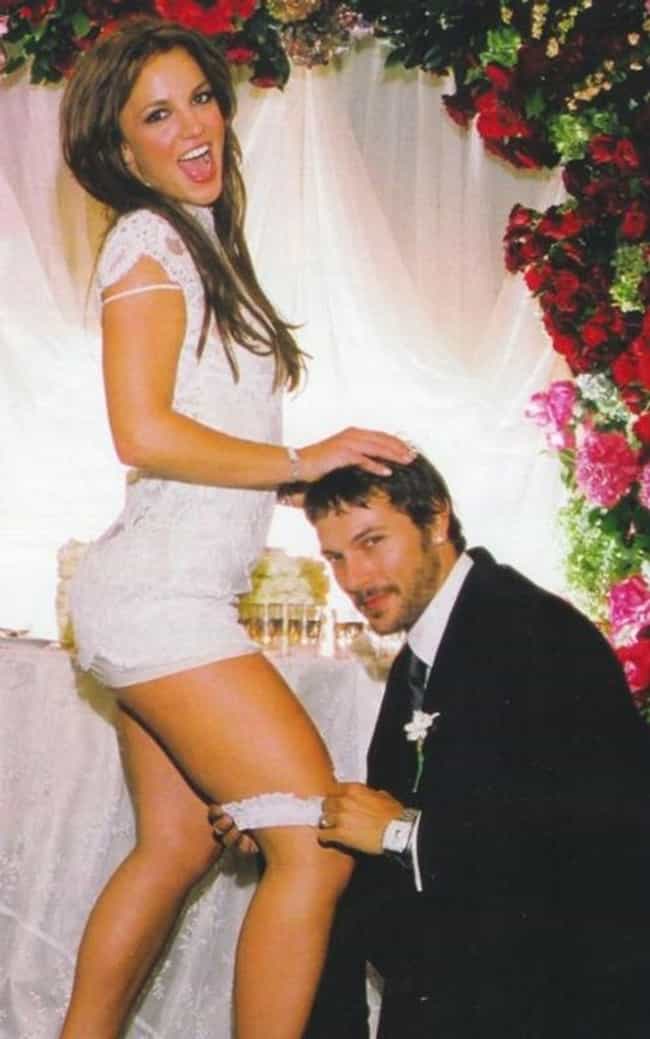 Kevin Federline, 2004
Dita Von Teese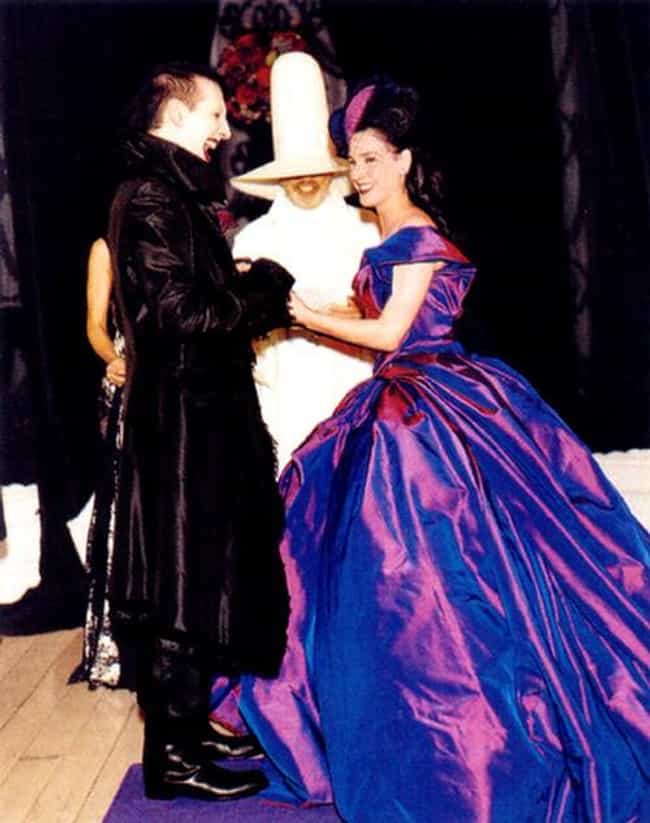 Marilyn Manson, 2005
Katie Price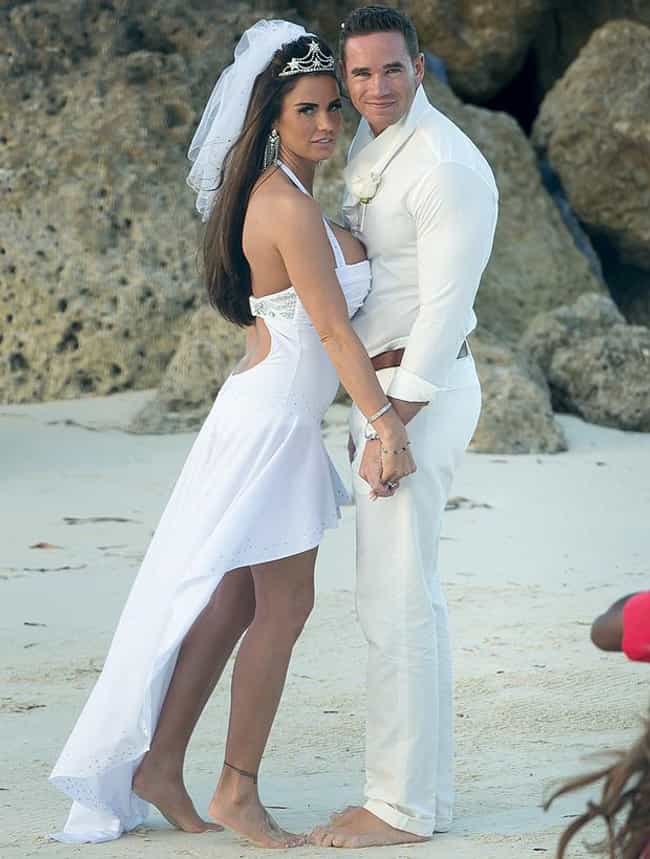 Kieran Hayler, 2013
Kim Zolciak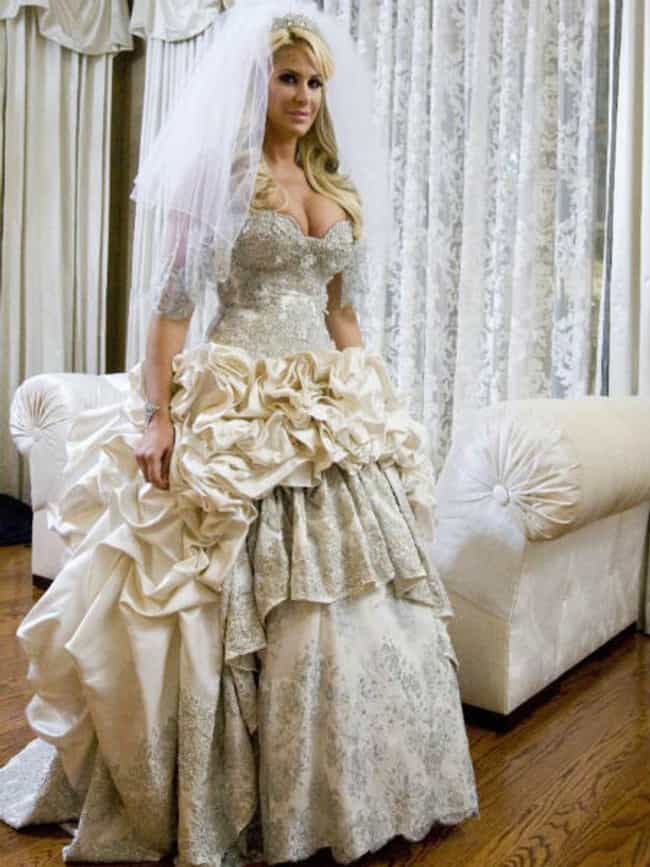 Kroy Biermann, 2011
Kelis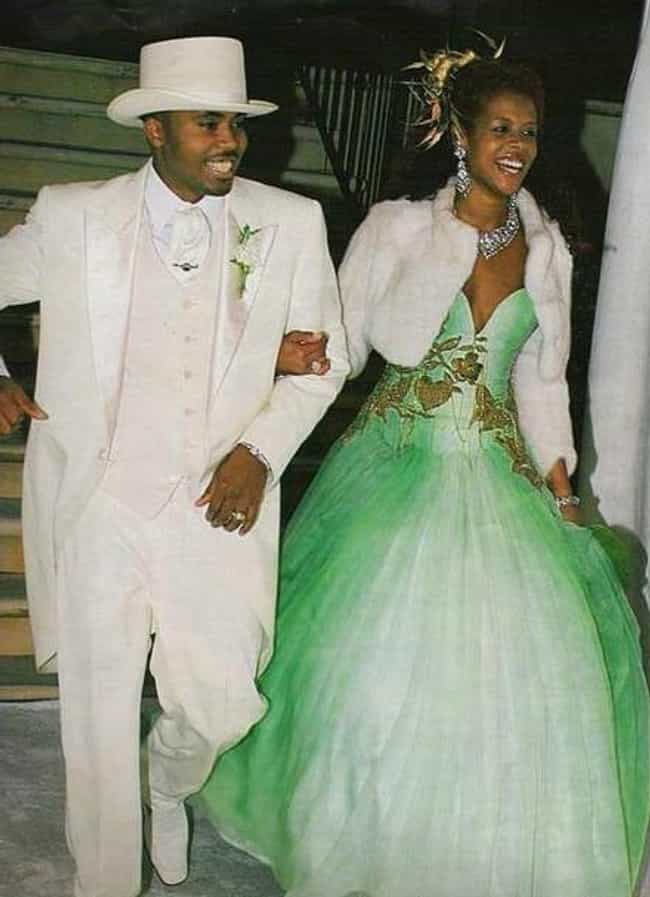 Nas, 2005
Celine Dion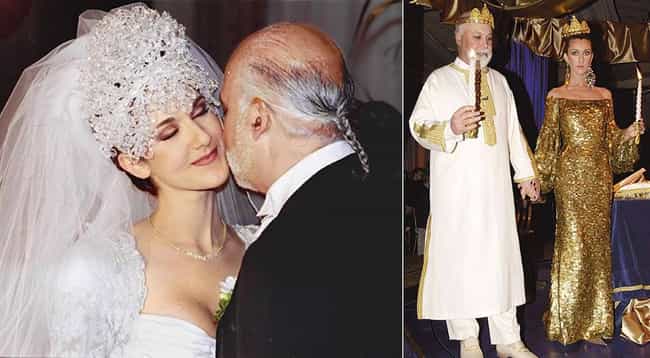 Rene Angelil, 1994 (and vow renewal 2000)
Rita Wilson
Tom Hanks, 1988
Elizabeth Taylor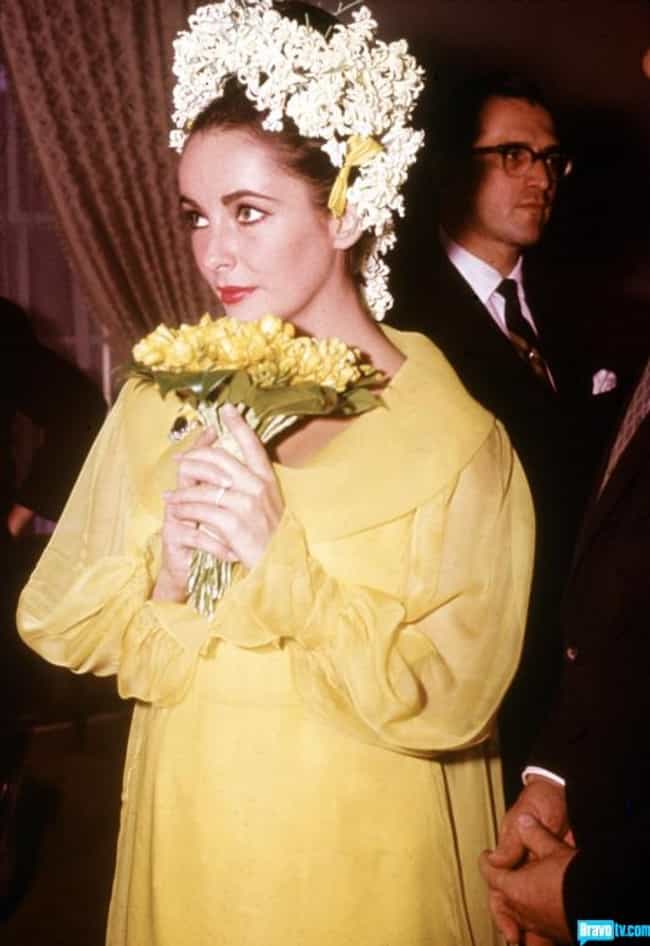 Richard Burton, 1964
Angelina Jolie
Brad Pitt, 2014. The actress and humanitarian donned an ivory satin sleeveless gown and a veil featuring embroidered versions of illustrations that were drawn by her children.
Amber Tamblyn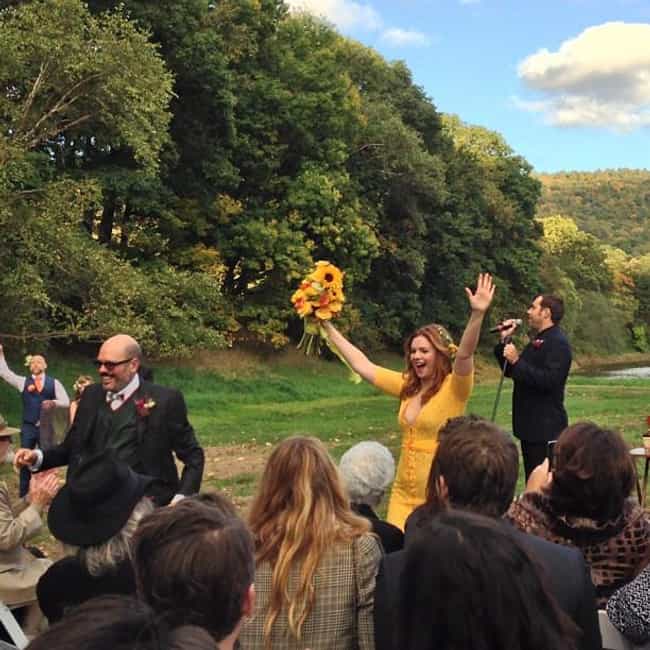 David Cross, 2012
Cynthia Nixon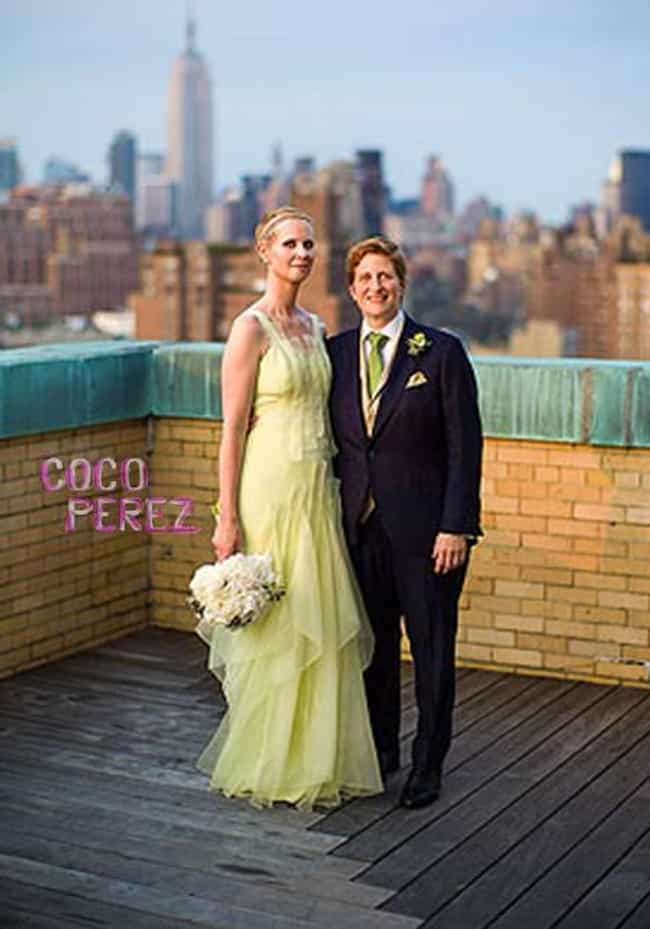 Christine Marinoni, 2012
Sarah Jessica Parker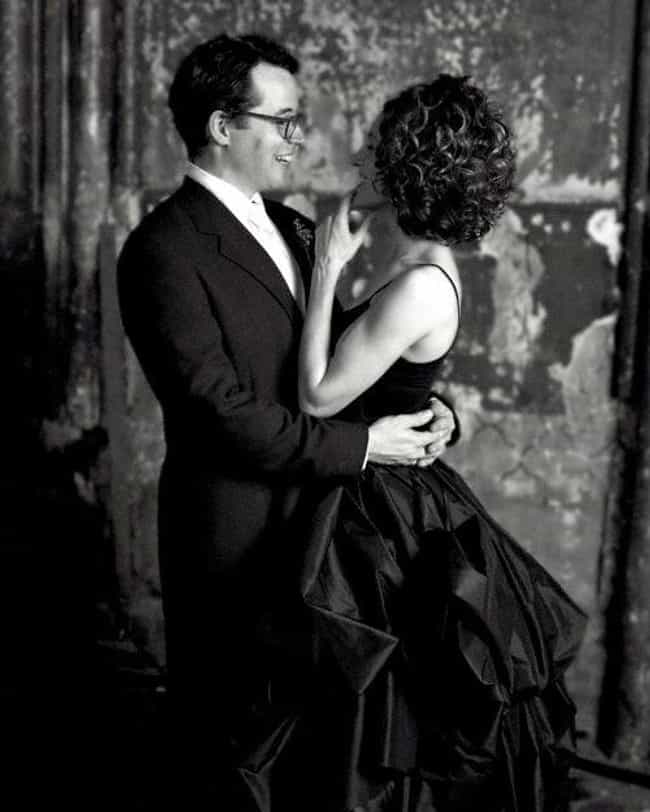 Matthew Broderick, 1997
Nicole Kidman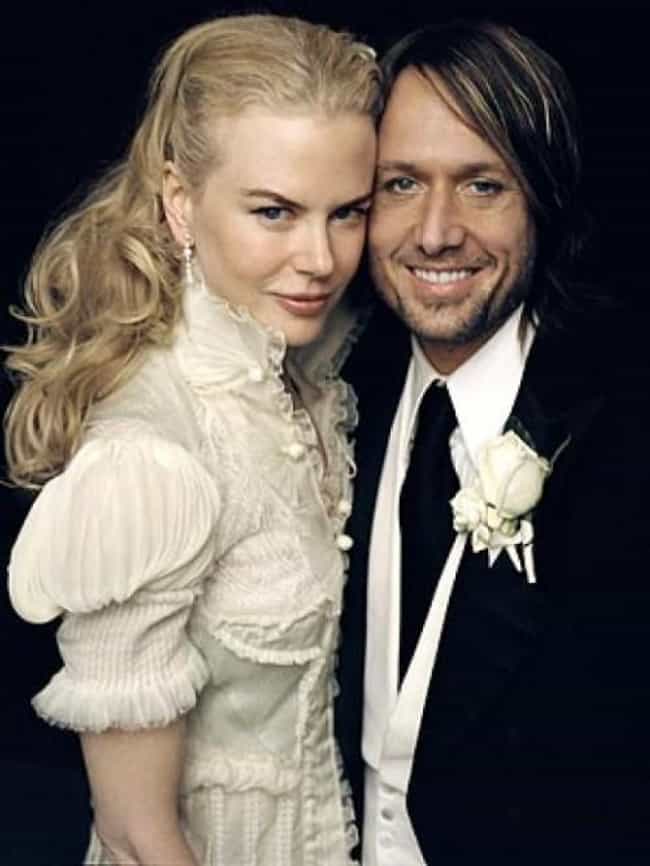 Keith Urban, 2006
Julianne Moore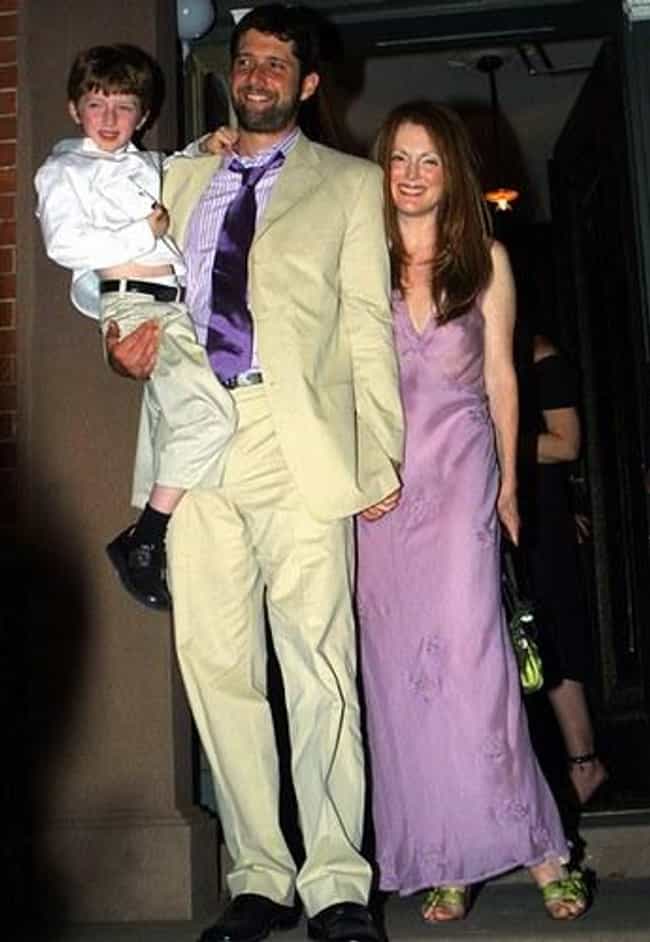 Bart Fruendlich, 2003
Gwen Stefani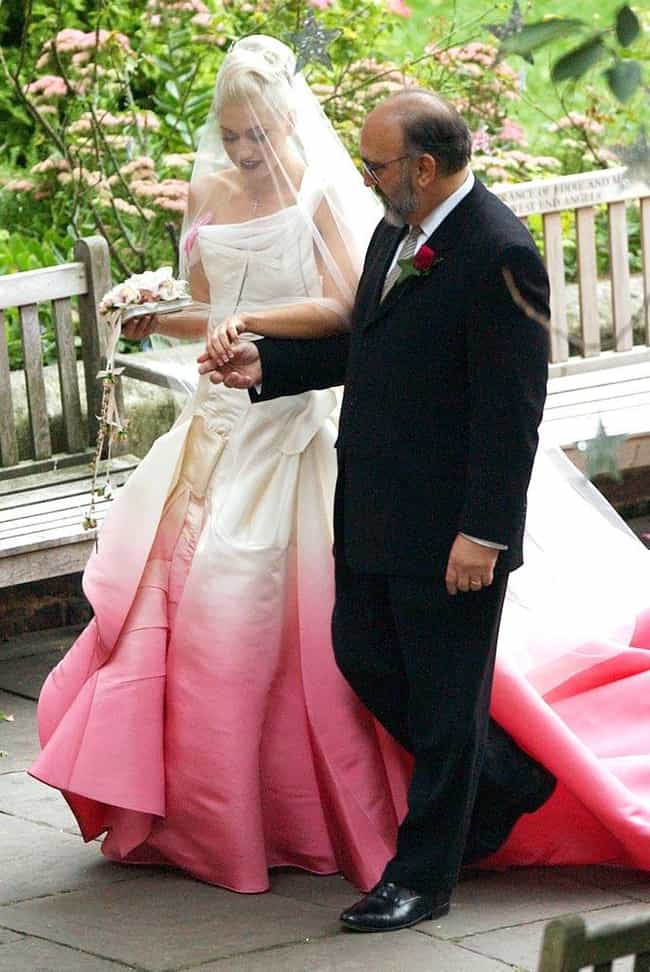 Gavin Rossdale, 2002
Melissa Gilbert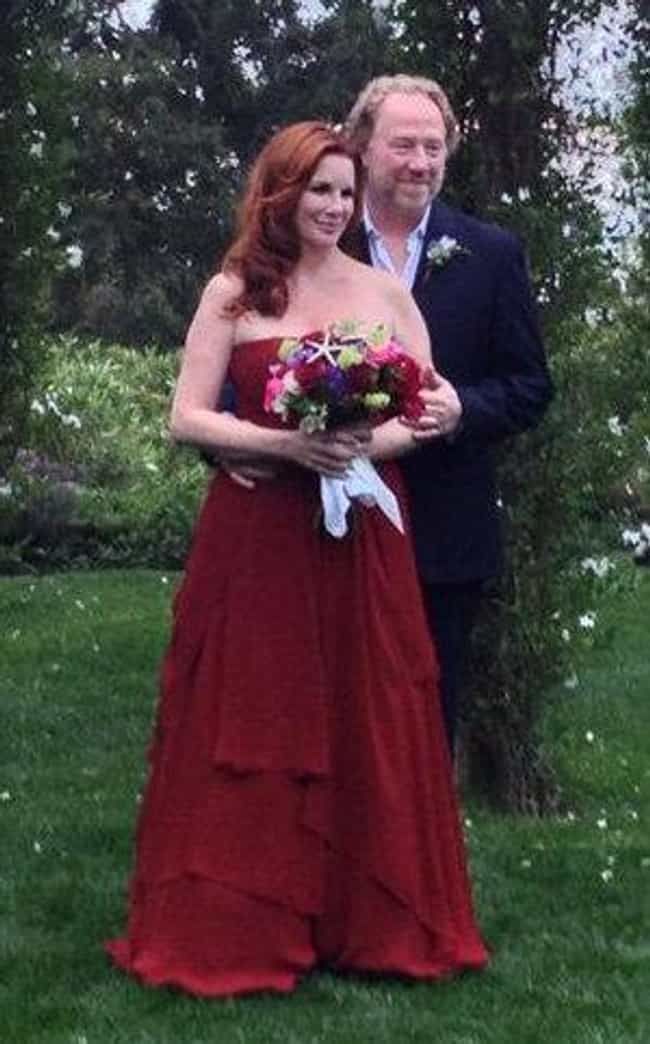 Timothy Busfield, 2013
Mariah Carey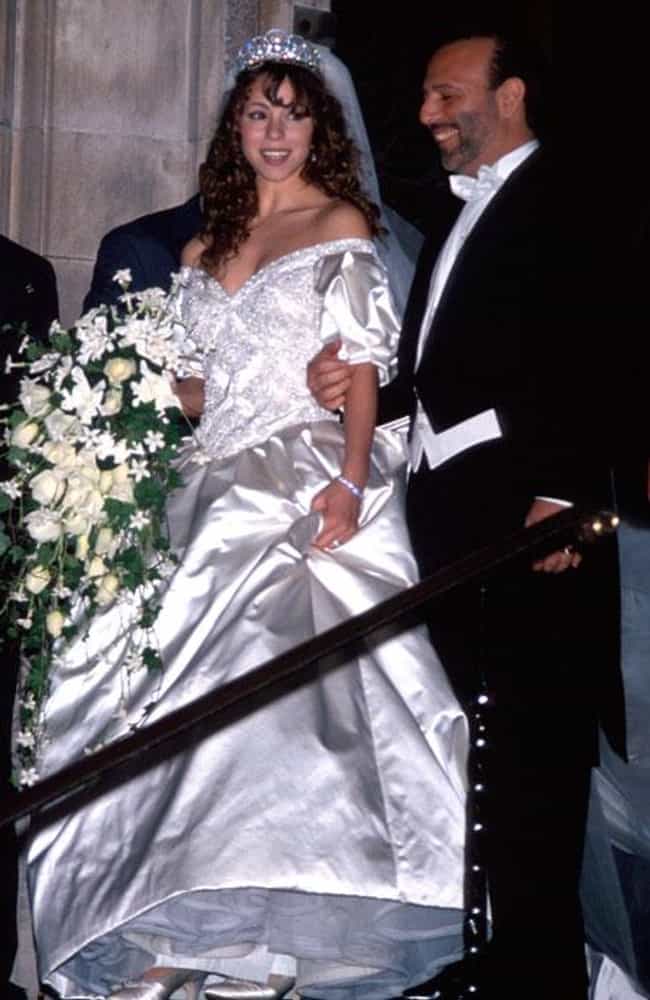 Tommy Mottola, 1993
Shenae Grimes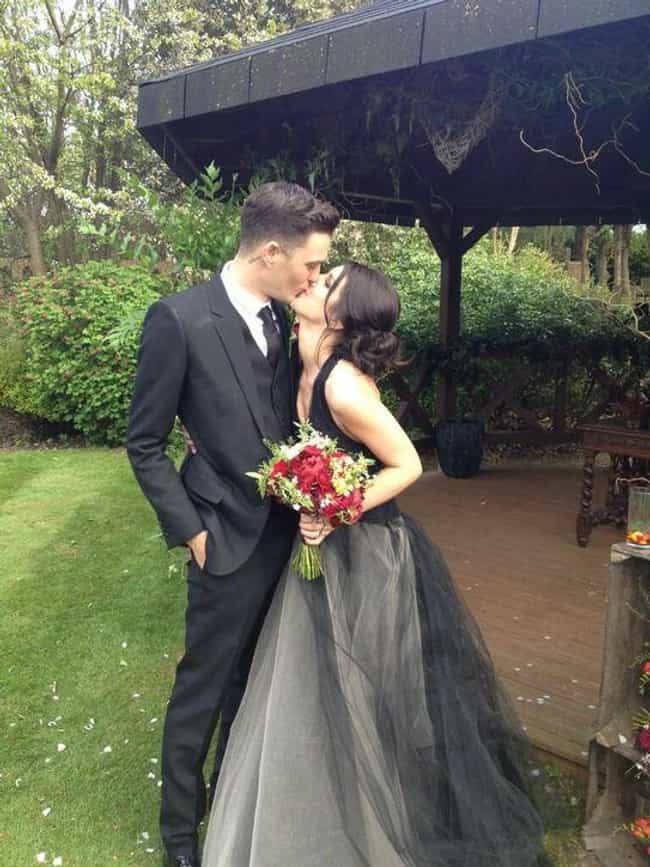 Josh Beech, 2013
Sofia Coppola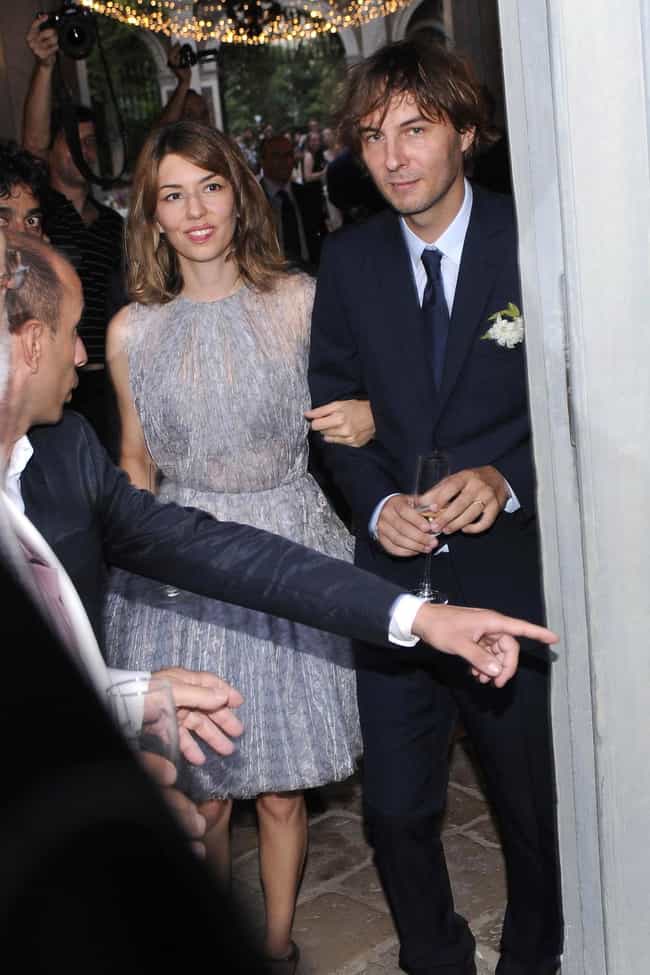 Thomas Mars, 2011
Jada Pinkett Smith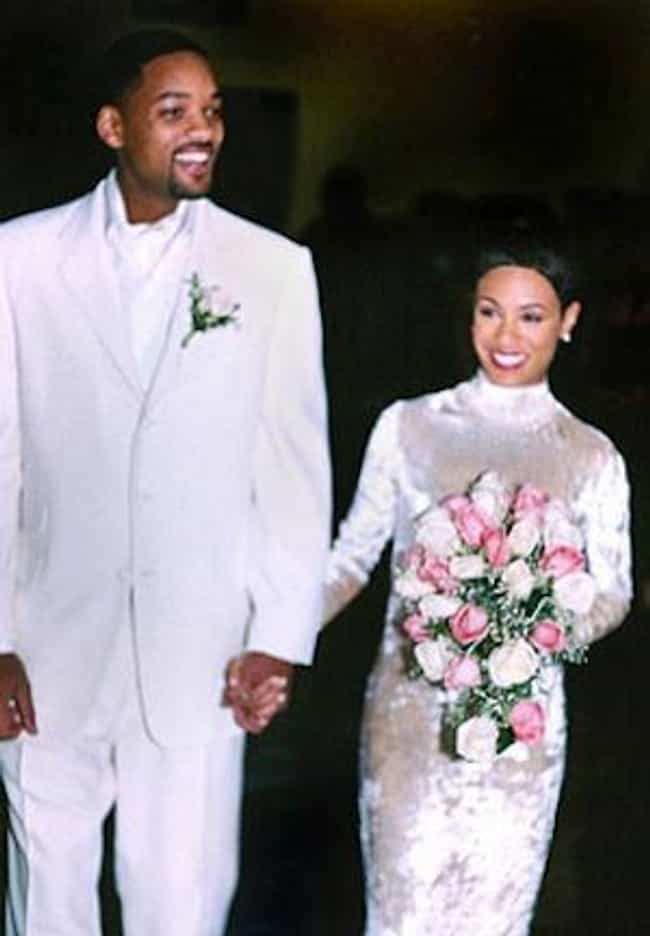 Will Smith, 1997
P!nk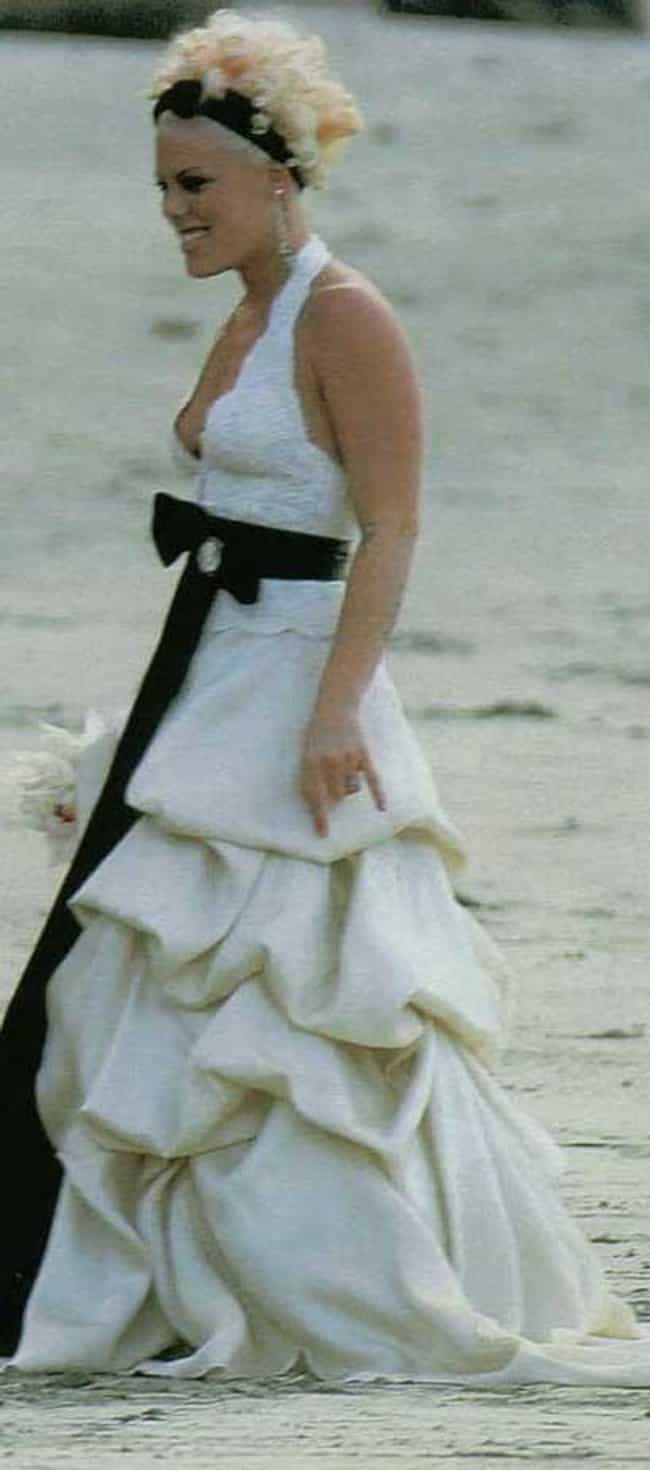 Carey Hart, 2006
Keira Knightley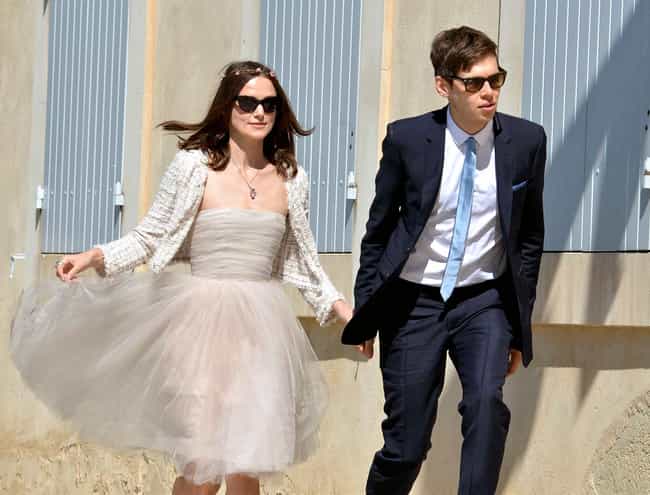 James Righton, 2013
Nicole Richie
Joel Madden, 2010
Marilyn Monroe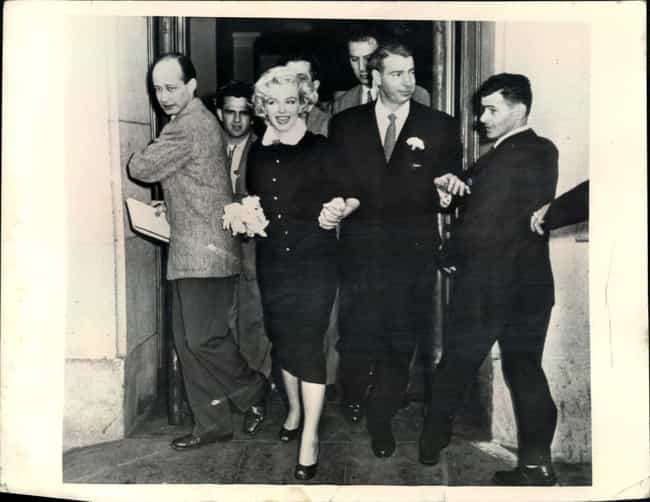 Joe DiMaggio, 1954
Lily Allen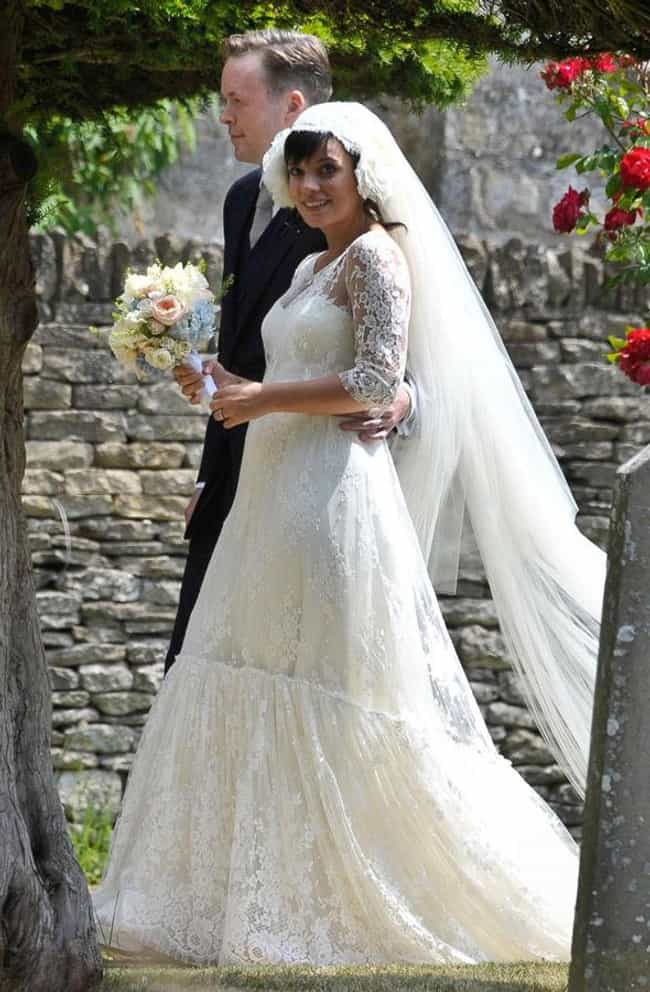 Sam Cooper, 2011
Reese Witherspoon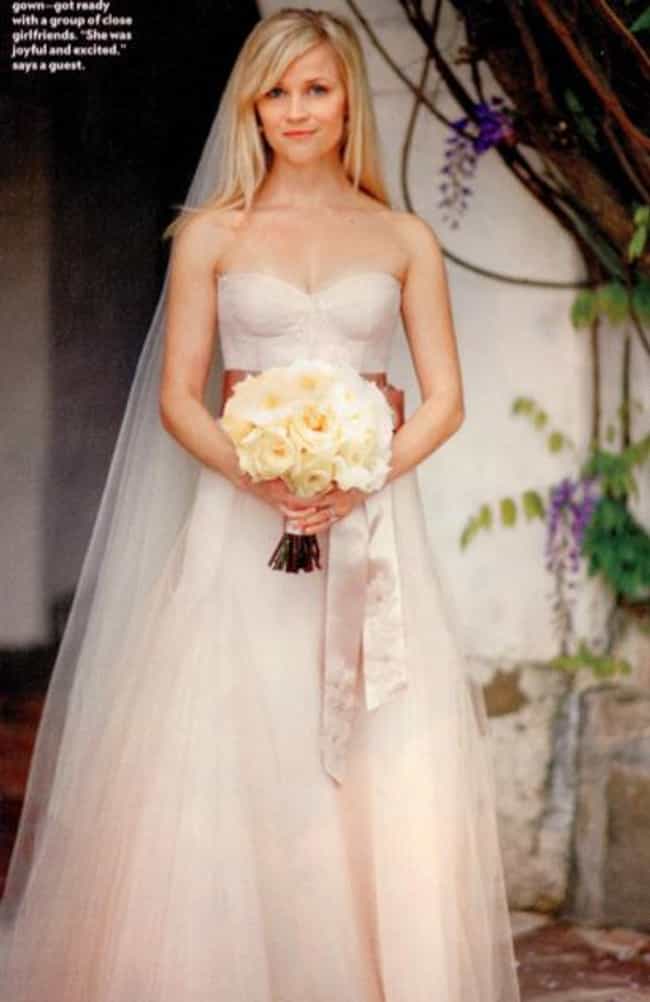 Jim Toth, 2011
Alana Stewart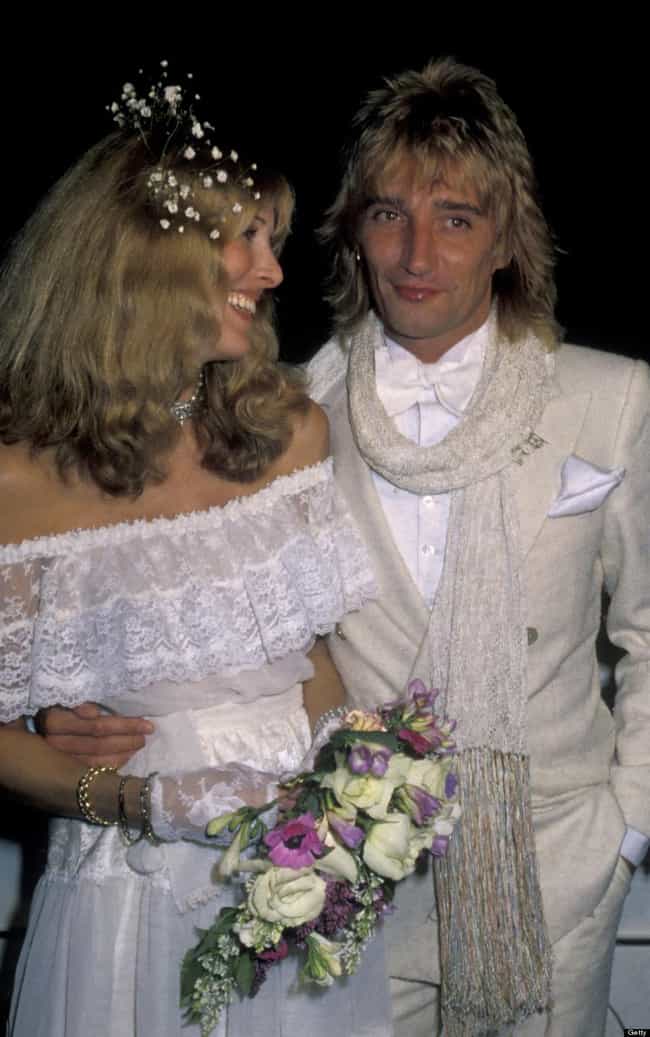 Rod Stewart, 1979
Jessica Biel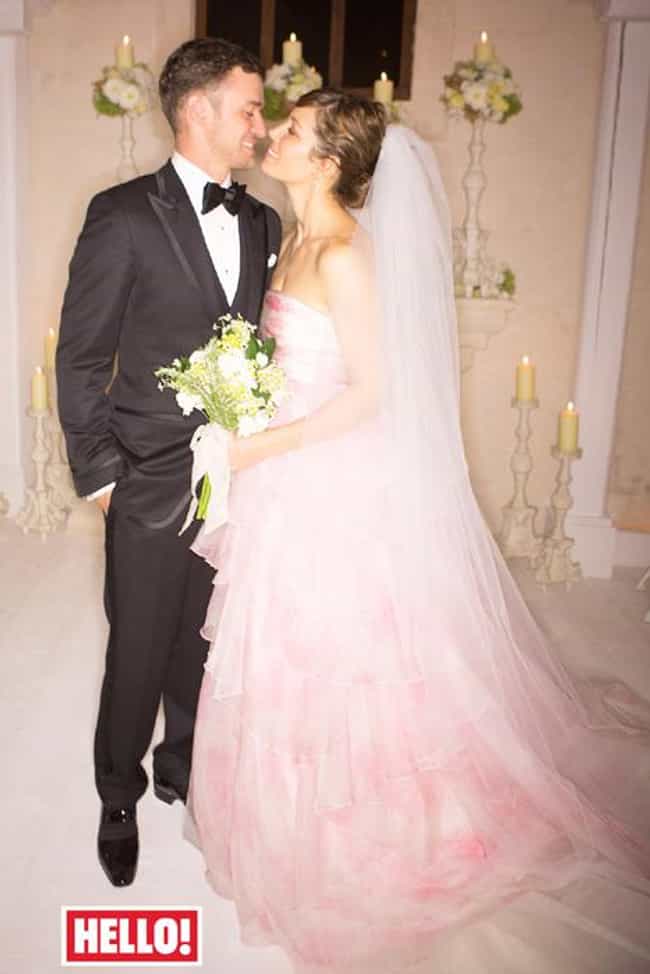 Justin Timberlake, 2012