Several famous rappers and hip-hop stars are members of the LGBT community. Many of these rappers are gay, but some identify as asexual, pansexual, and bisexual as well. Others are included in this list for their gender identities, such as agender, gender-fluid, and transgender. Several of the gay and lesbian rappers on this list are pioneers in the homo hip-hop music scene. Who is the most famous gay rapper? Azealia Banks tops our list. Azealia Banks is openly bisexual, but she caught a lot of flak from the LGBT community when she used the f-word to describe Perez Hilton. Deadlee is a key player in the homo hip-hop music scene. He married his partner in 2013. Frank Ocean revealed his same-sex love with the song "Thinkin Bout You." Angel Haze is self-described as pansexual and came out as agender.
Are you surprised that so many rappers are gay? Take a look at this list and share your thoughts in the comments section.
ILoveMakonnen
Rapper iLoveMakonnen told his more than 
130,000 Twitter followers
 he was gay in January 2017. "And since y'all love breakign news, here's some old news to break, I'm gay," he wrote. "And now I've told u about my life, maybe u can go life [sic] yours." He said through his account that as a fashion icon, he thought it was time he come out and embrace himself.
Azealia Banks
Azealia Banks is openly bisexual, but she caught a lot of flak from the LGBT community when she used the f-word to describe Perez Hilton.
Frank Ocean
In 2012, Frank Ocean opened up about his sexuality in a 
Tumblr post
. At the end of the post, he said he felt like a "free man."
Kevin Abstract
Founding member of the hip hop boy band Brockhampton, Kevin Abstract realized he was gay at 16 after his first sexual experience with another male. He sees Frank Ocean's 2012 Tumblr letter as an inspiration to discuss his sexuality. His 2016 album, 
American
Boyfriend
, includes lyrics about the first boy he fell in love with.
Angel Haze
Angel Haze came out as pan-sexual, defining her sexuality as, "someone who sees people for who they are, and not gender." She says that she "doesn't base all of [her] relationships off of sex," and that "to kind of identify as pansexual, to [her], means to just want love." Haze performed her own version of Macklemore's "Same Love," detailing her experience coming out to her mom as not-straight.
Mélange Lavonne
Mélange Lavonne is an openly gay rapper who has dedicated her career to LGBT rights. Her first album,
The Movement
, included songs such as "Gay Bash," "Gay Parenting," and "Haterz," all about her experiences as a lesbian.
Deadlee
Deadlee is best known for his lyrics, which tackle subjects such as homosexuality, race, class, and police brutality. He was a symbol of inspiration for the homo hip-hop community when he married his partner in 2013.
Jonny McGovern
Jonny McGovern is an openly gay comedian, musician, and rapper who is known as "The Gay Pimp."
Cazwell
Cazwell is openly gay. His music videos have been featured on the Logo network.
Solomon
Solomon was one of the first openly gay rappers to be featured on Eminem's Sirius Satellite Radio Shade 45.
Katastrophe
Katastrophe is considered a pioneer rap artist in the LGBT community as the first openly transgender singer in hip-hop. His music has been featured on 
The L Word.
QBoy
UK rapper QBoy is an openly gay pioneer of the homo hip-hop movement in music.
Juba Kalamka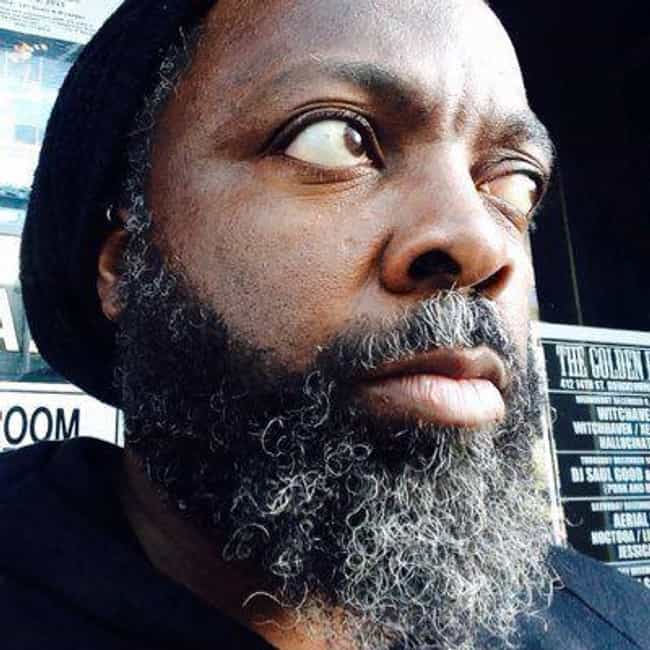 Juba Kalamka is openly bisexual. He is a co-founder of the homohop group Deep Dickollective.
Brooke Candy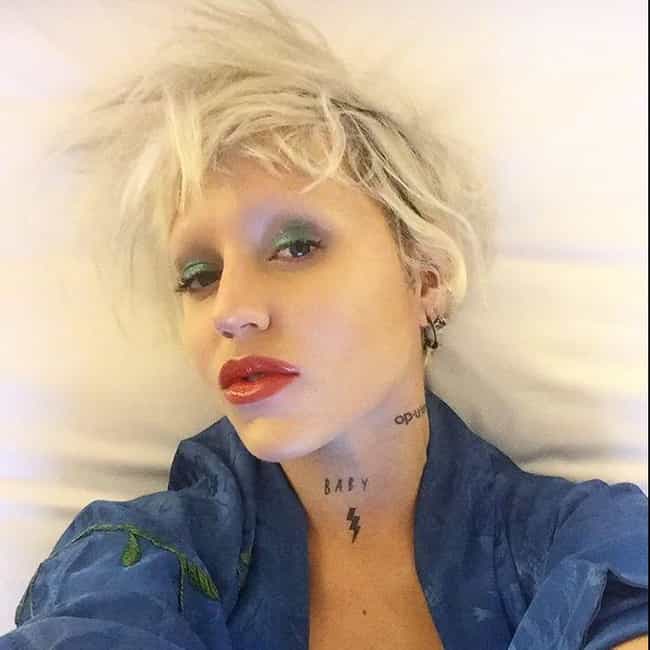 Brooke Candy is openly bisexual. Along with releasing her own music, she also co-starred with Grimes in the music video for "Genesis."
Big Freedia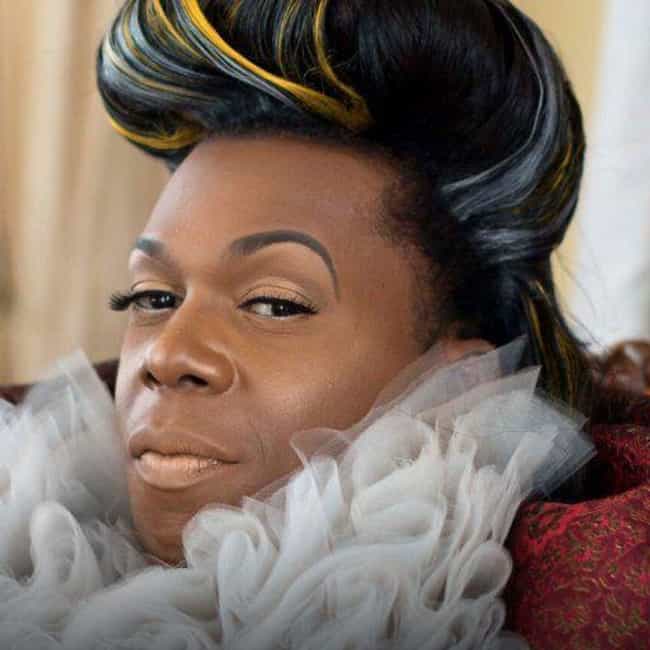 Big Freedia is openly gay. He has said that he is not transgender, just a man who likes to carry a purse.
Zebra Katz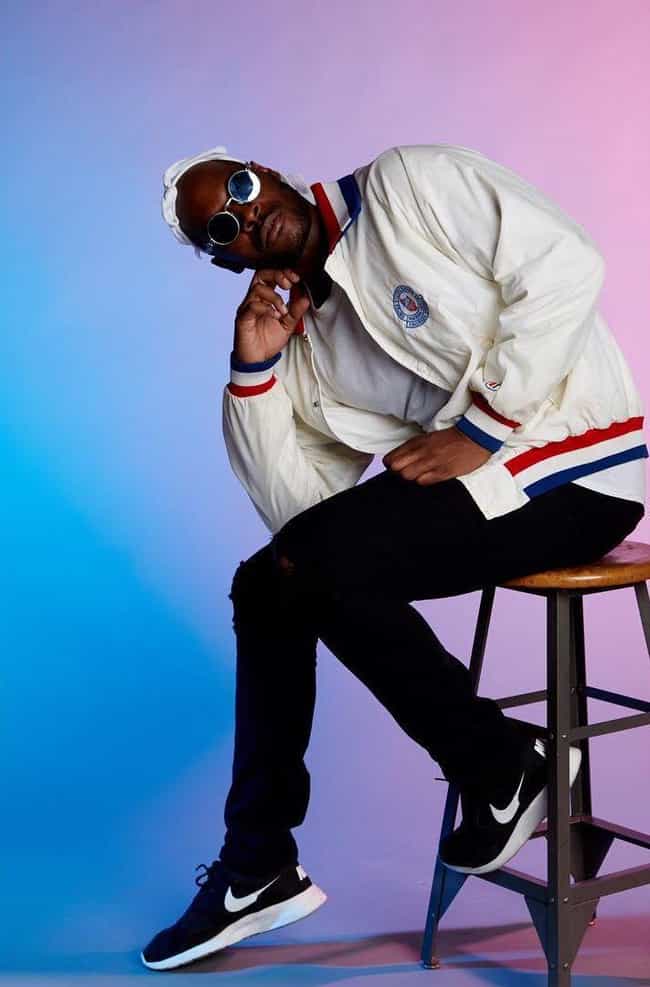 "Ima Read" rapper Zebra Katz is openly gay.
Le1f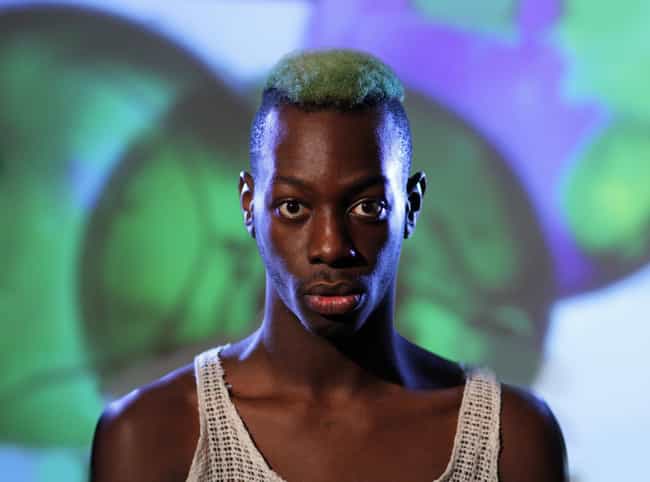 Openly gay rapper Le1f is best known for producing tracks for Das Racist.
Tori Fixx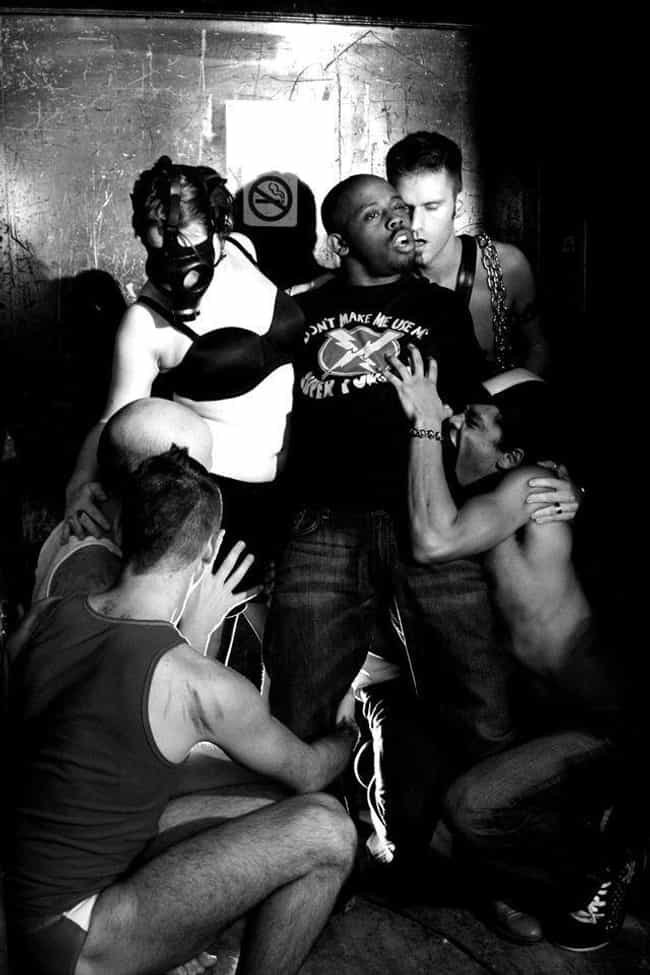 Openly gay rapper Tori Fixx participated in the HomoRevolution Tour in 2007.
Mykki Blanco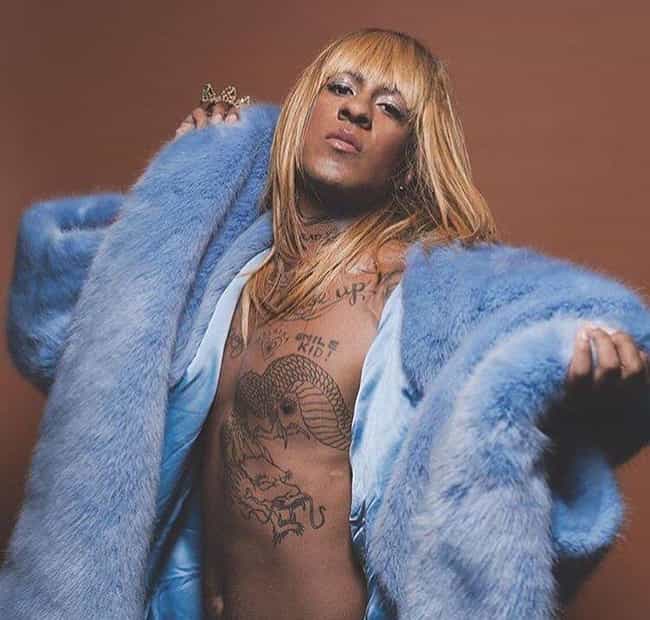 Rapper and drag artist, Mykki Blanco, identifies as transgendered and gender-fluid.
Big Momma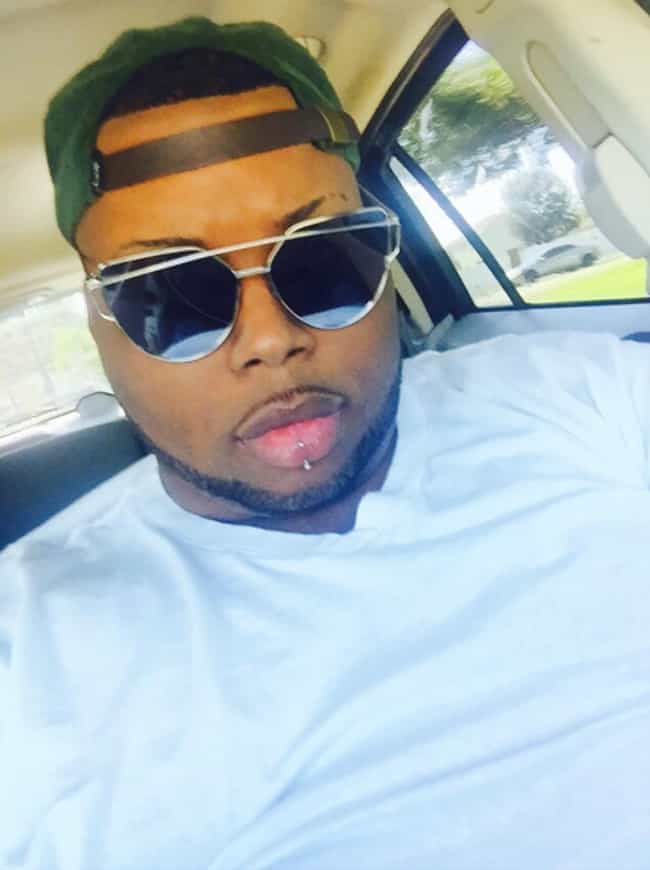 Big Momma is an openly gay male rapper who has received critical acclaim as a music artist. He cites his biggest influences as Biggie Smalls and Lil' Kim.