If you're not the type who's into flowery language, beating around the bush, or good grammar, then you've come to the right place. Scroll on down to revisit the good old days when tact wasn't exactly part of the program and love was far from unconditional. After all, nothing says "I love you" like these creepy valentines from kids that tell it like it is – sometimes even with accompanying illustrations! As you'll see demonstrated here, even though kids may not always have greatest vocabulary, they'll never leave you with any doubts as to where you stand (sorry, Mom, you just aren't as good as Dad).
This list will not only give you a laugh, but provide solid reassurance that the next time your kids hands you a card announcing that they loves you as long as you don't make them clean their rooms, you're not alone. These hilarious homemade kids' cards range from the heartbroken to the kind of committed to the overenthusiastic. So without further ado, we give you this adorable showcase of kids expressing their emotions and true love – for better or for worse.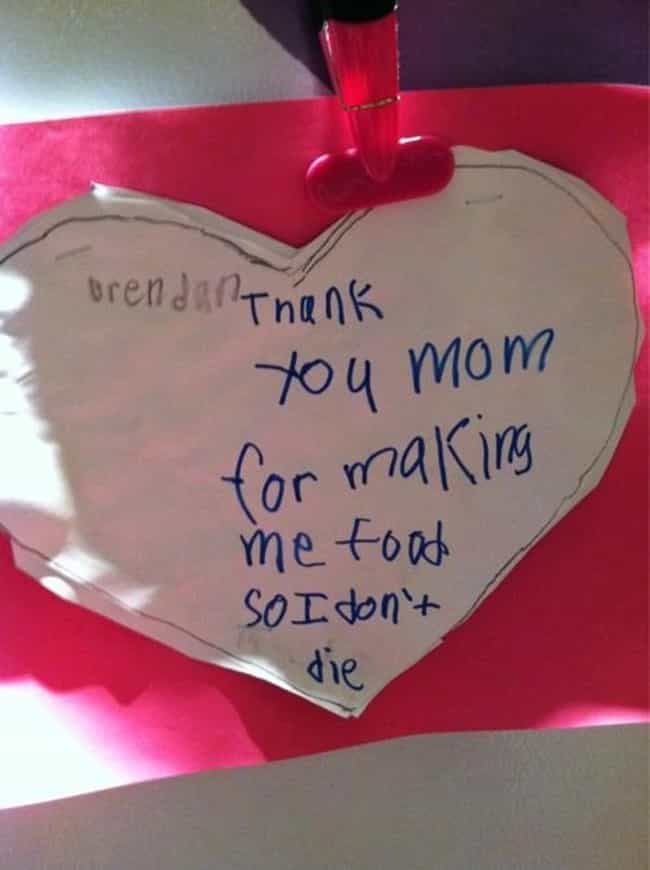 That Awkward Moment When Your Kid's the Bigger Man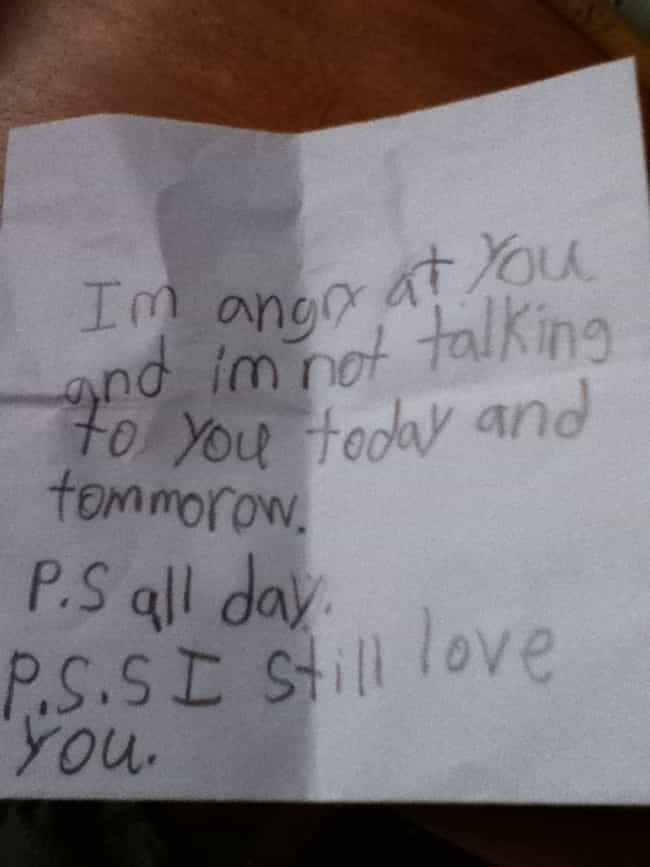 You've Been Spared, for Now…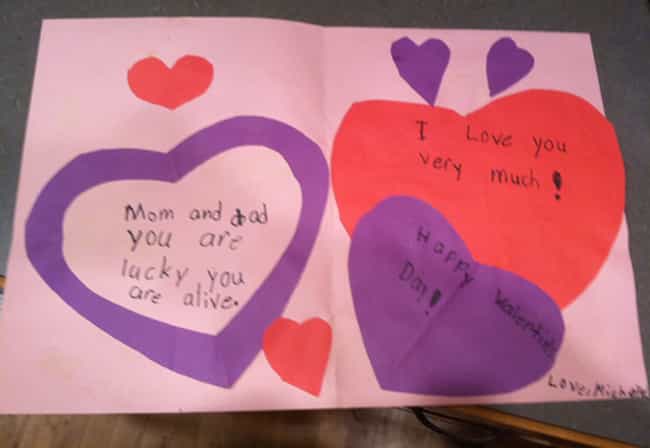 I Love You, Even Though Mom Never Will…
Parent Teacher Conference in 3… 2… 1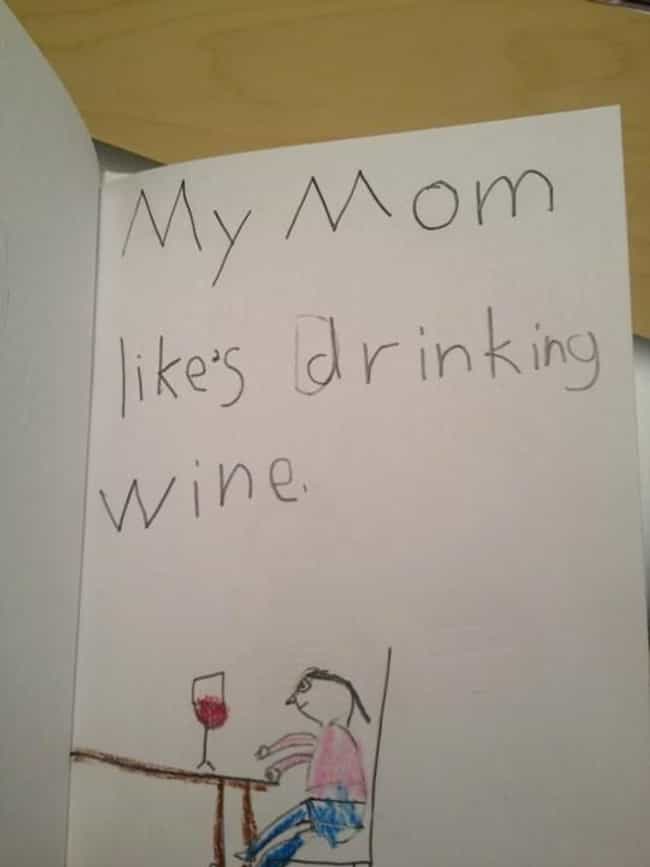 Honesty: Not Always the Best Policy, Actually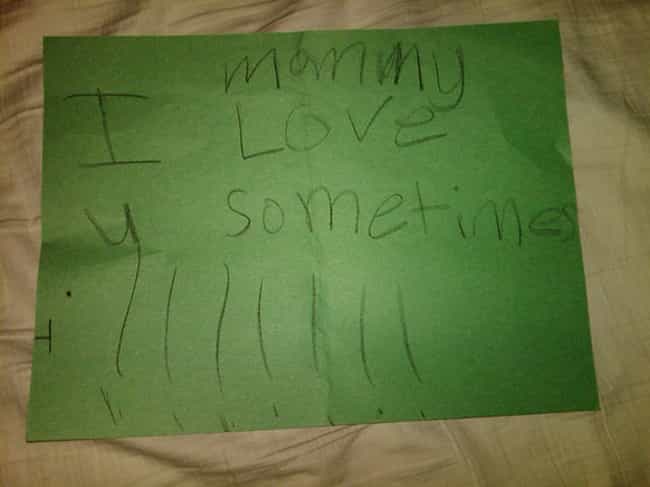 The Gentle Let Down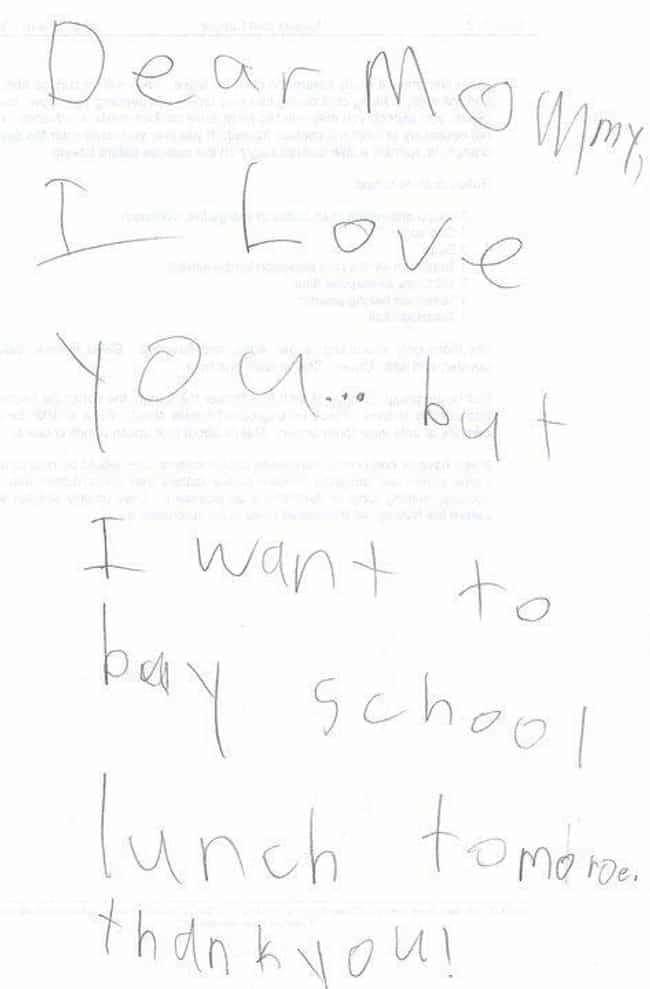 The Ill-Timed Admirer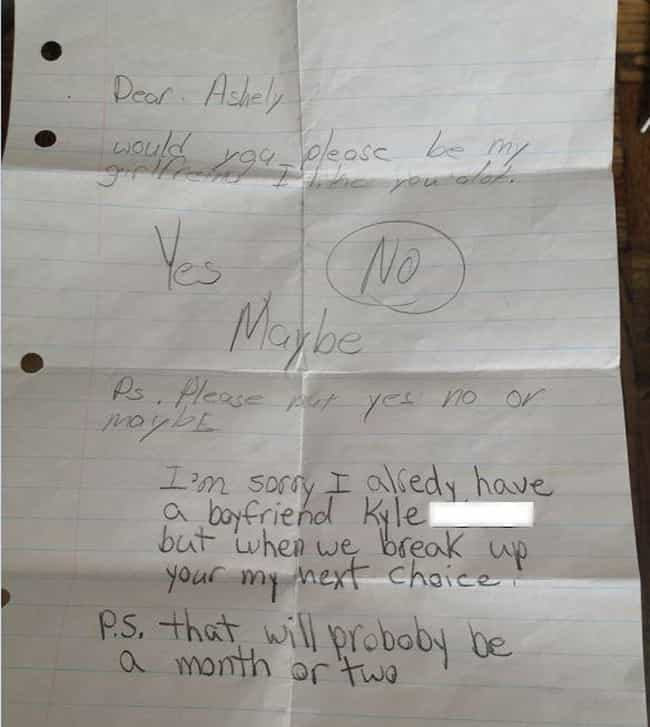 The Dark Side of Literacy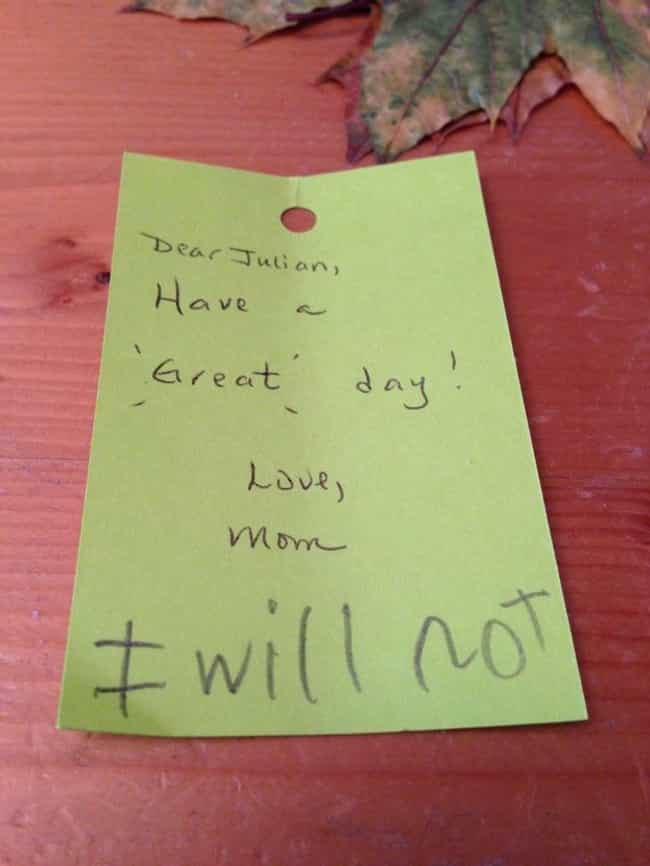 High Standards = Nailing It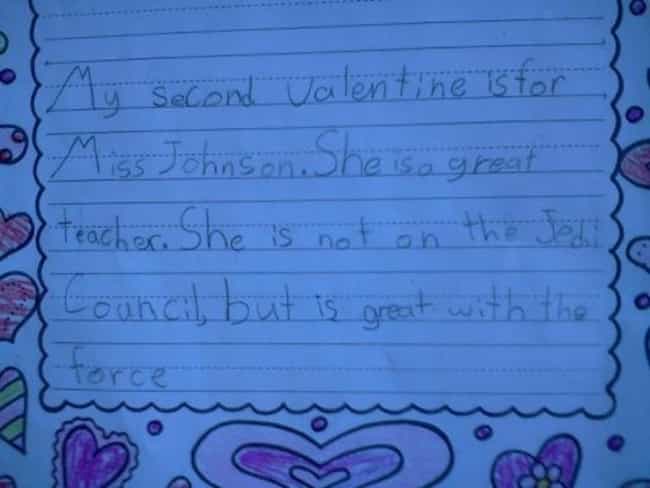 Do We Detect a Subtle Hint?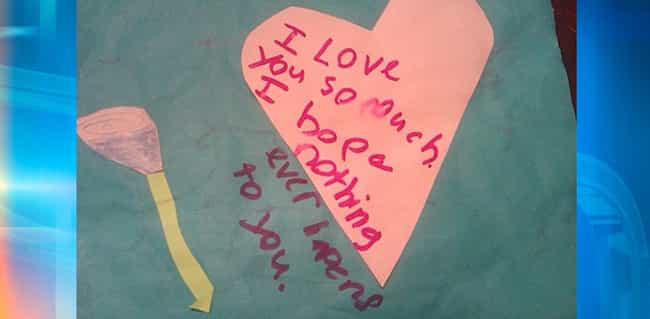 Boundaries: Nailing It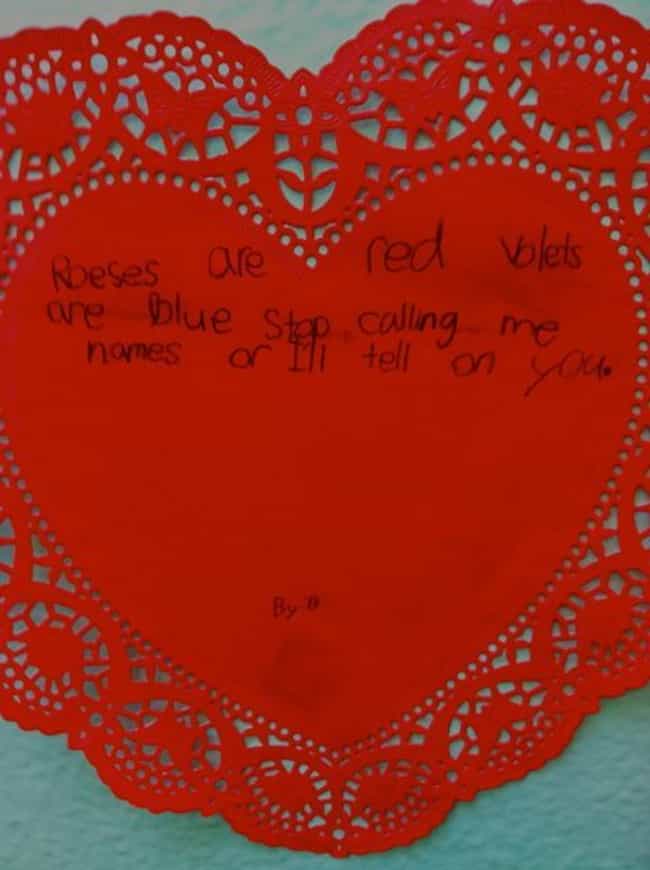 The Most Priceless Misspelling of the Word "Cook"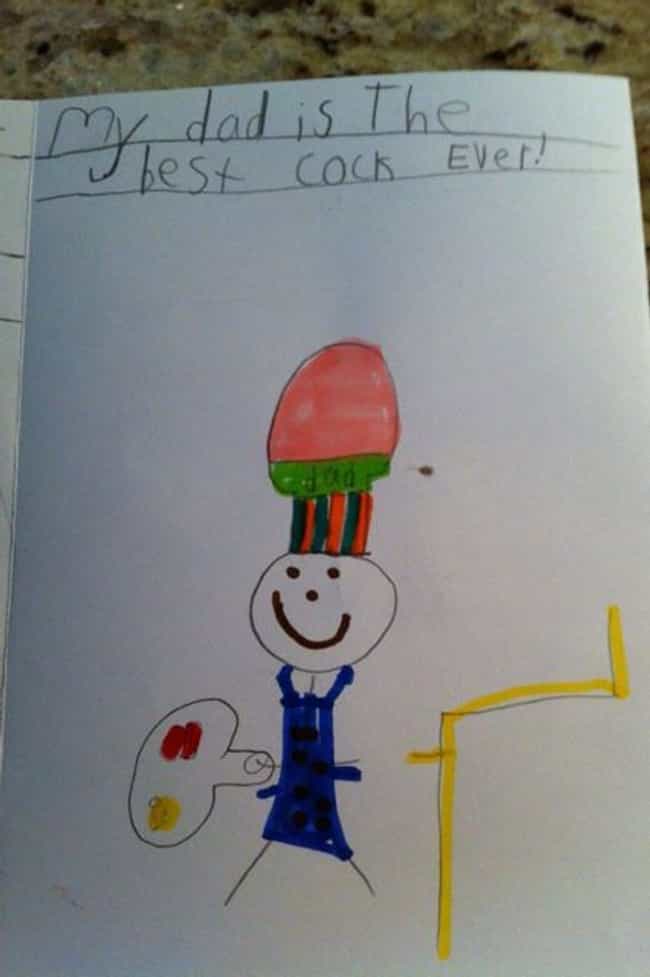 Charging Her for the Ring: a Good Sign Your Proposal May Be Premature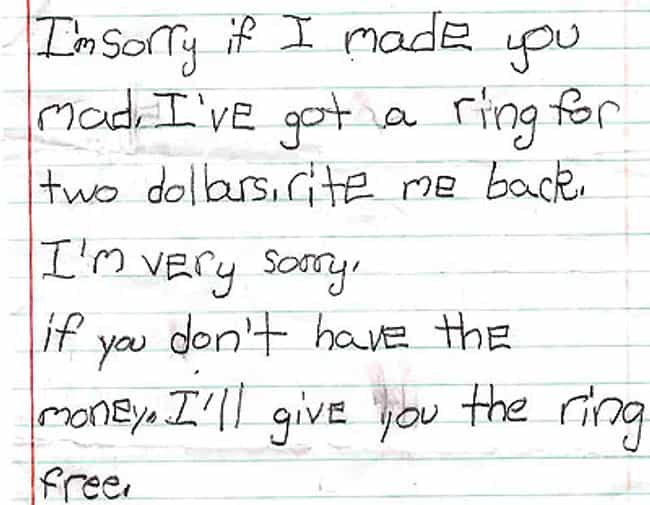 Nothing Says Love Like a Little Constructive Criticism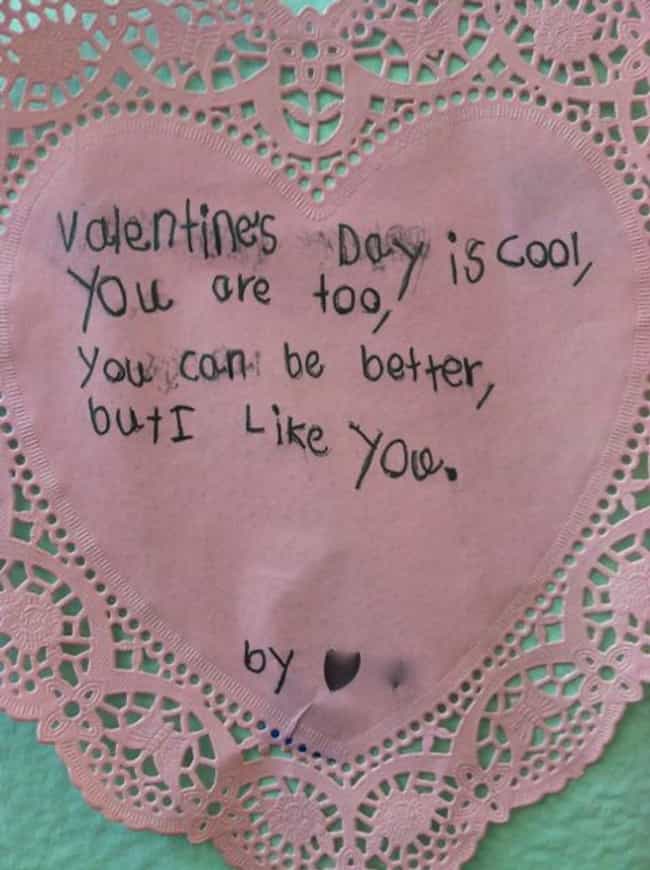 We See the Words "Sugar" and "Daddy" Working Well Together in This Kid's Future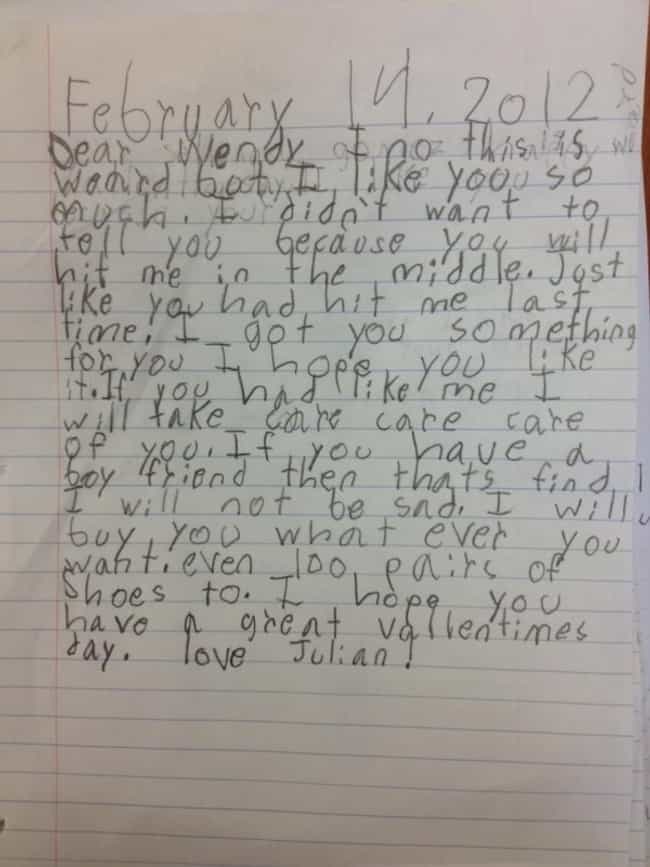 World's Worst Spacing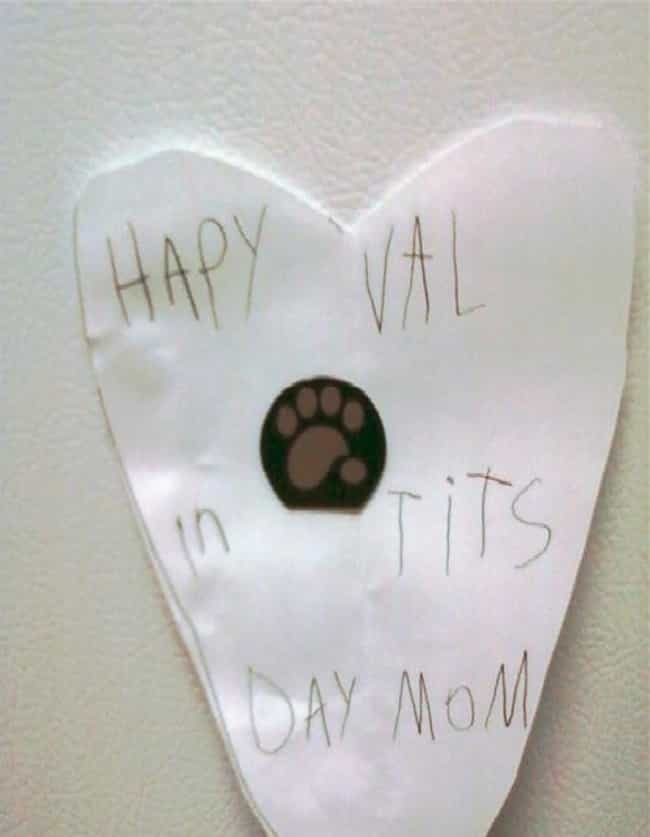 How You Know When a Relationship Is Getting Serious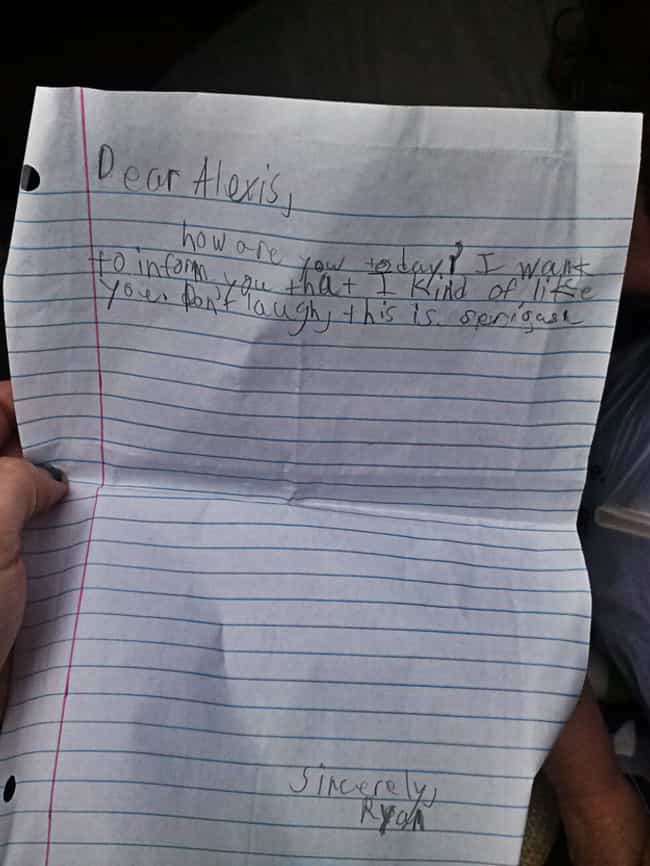 This Kid's Heart Belongs to the Color Red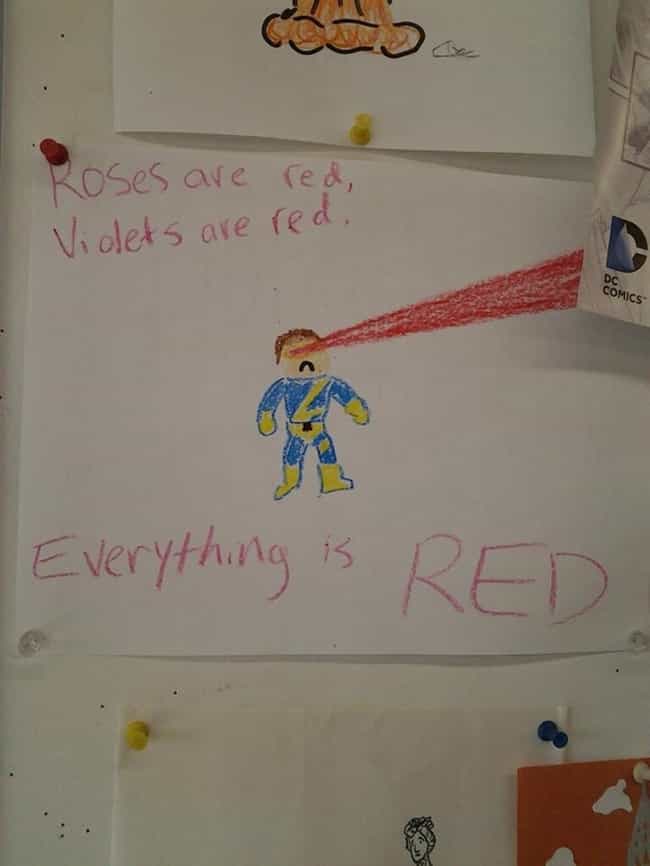 Sort of Sweet… in a Disturbingly Literal Sort of Way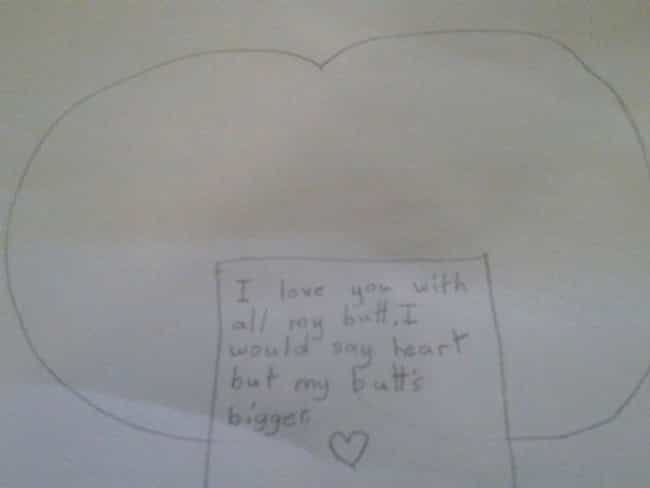 It's the Little Things…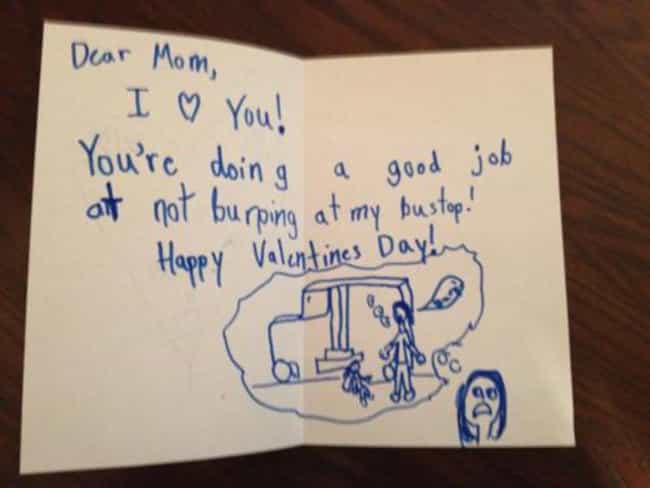 The "Too Much Information" Tribute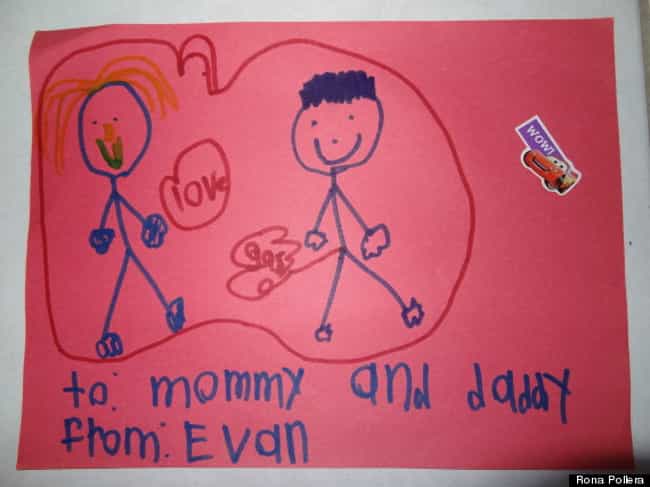 The Honey Point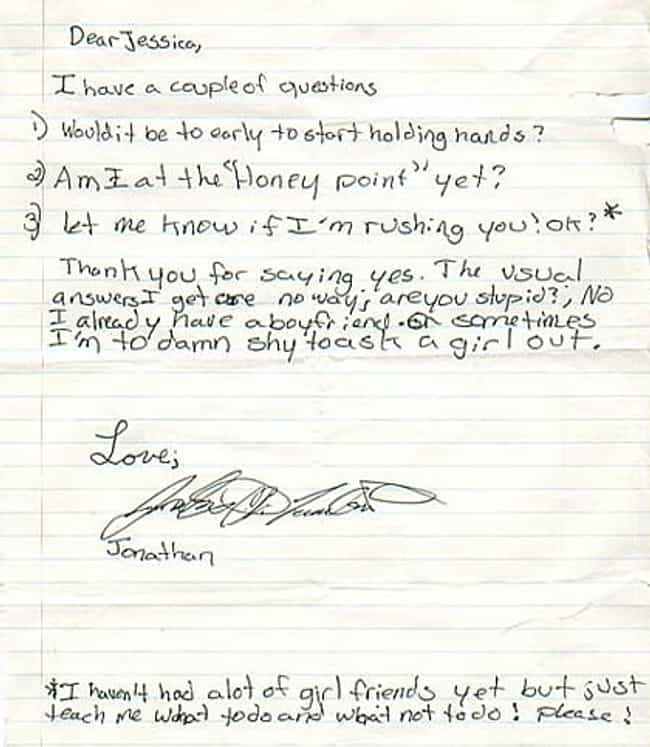 Love Notes: Not Always the Best Place to Test Drive New Vocabulary Words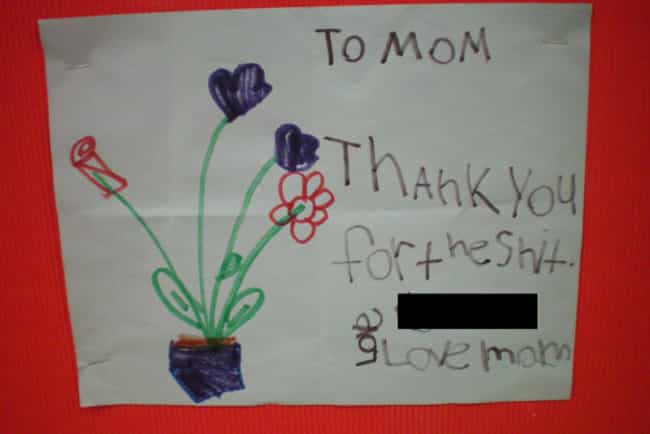 It's the Hair or the Heart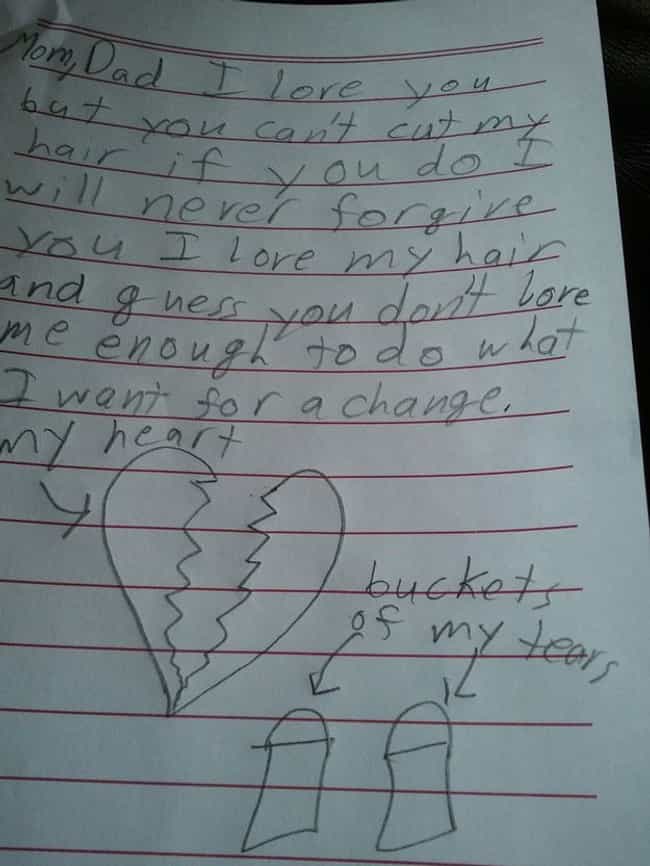 Totally Committed… to Chicken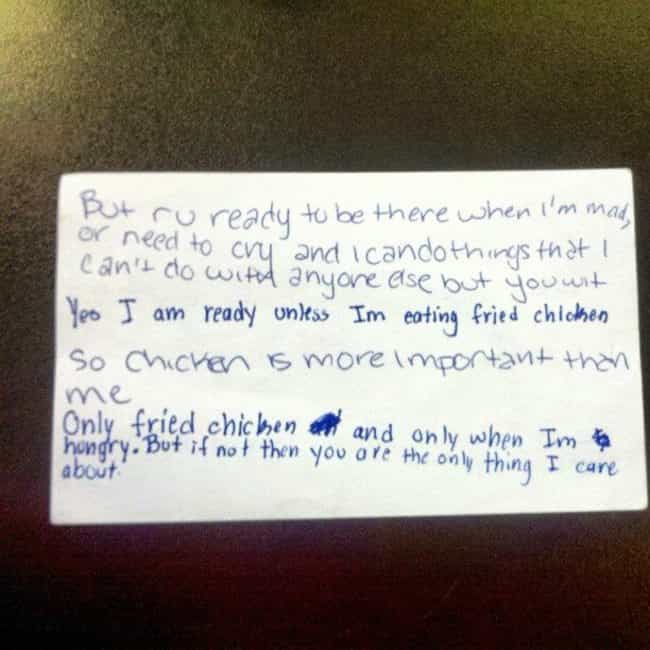 The Most Unfortunate Misspelling of the Word Desk Ever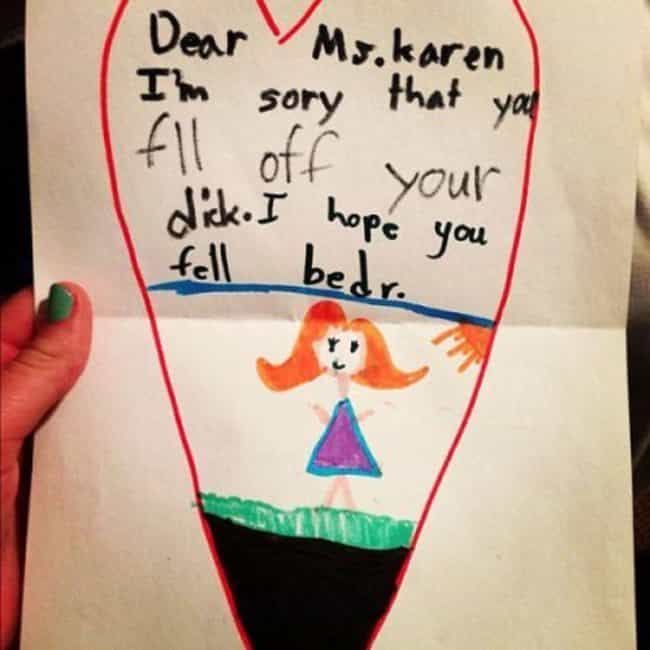 The Dangers of Suddenly Going Freestyle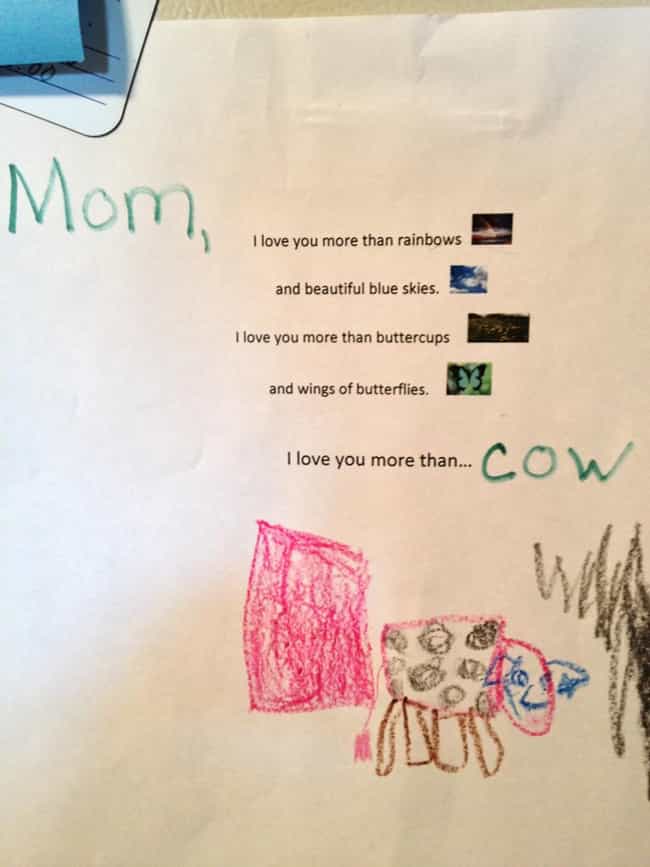 Timing = Not Quite Nailing It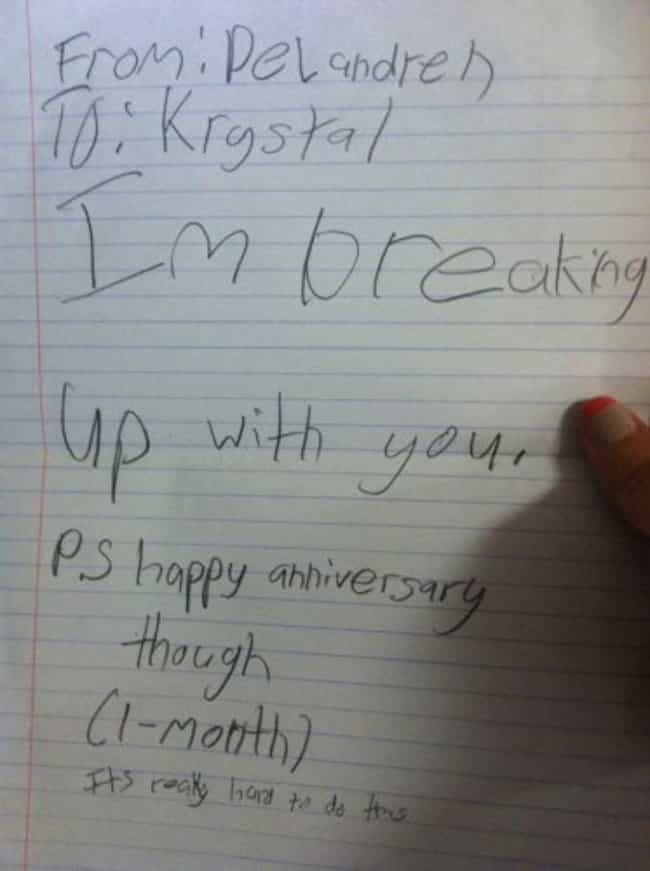 The Good News: I Love You Even Though You're Dumb. The Bad News: You're Dumb.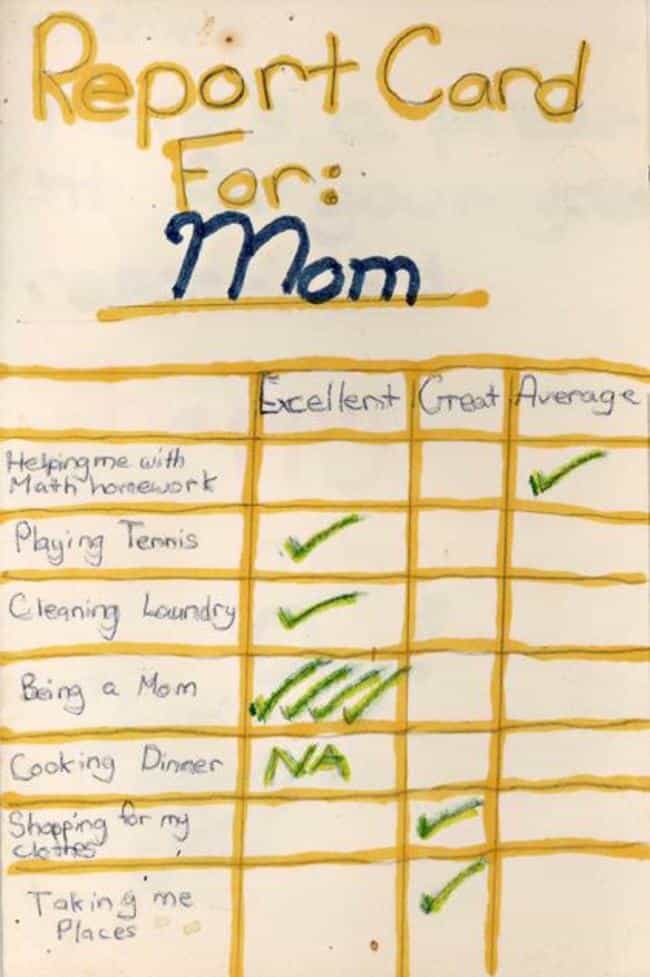 Unconditional Love = Failing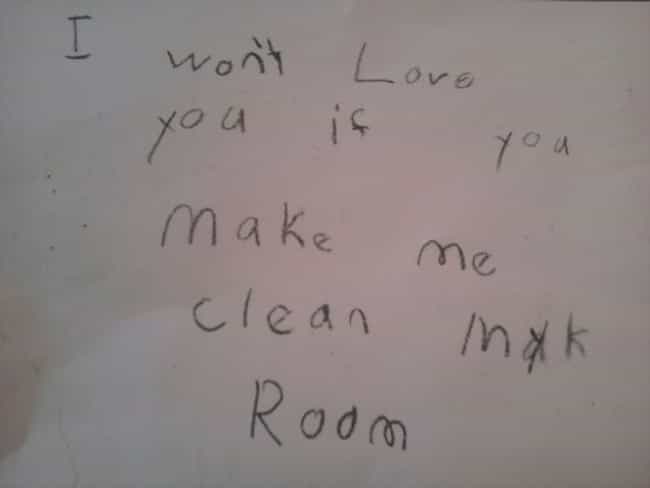 The Early Signs That You May Be Headed for a Long Term Relationship