So your feature length debut premiered on Netflix last weekend and your latest single is geared to be Song of the Summer, and you need to know the ways celebrities get away from paparazzi. Since the tabloids use tricks of their own to exploit your fame, it only seems fair you know the ways famous people get away from the paparazzi, hopefully without a conflict. Never fear, for many actors and musicians know how famous people avoid the paparazzi, a skill set that differs depending on your personality and your physical surroundings. So how do celebrities avoid photographers? The answer comes in both simple and complex forms, largely based on where the paparazzi happens to catch a celebrity.
If confined to a public street, a celebrity has the option of hiding behind street lights, mailboxes, trees, and even the occasional bystander, given they don't Snapchat you as you duck behind them. The more prepared celebs carry the proper tools to obstruct a paparazzo's lens, be they gaudy accessories, a paper bag, or even a pooch. Coming as a surprise to some, Jessica Simpson uses a social media trick that suggests she's not the airhead Nick Lachey made her out to be.
Emma Stone And Andrew Garfield Hold Up Signs Promoting Charities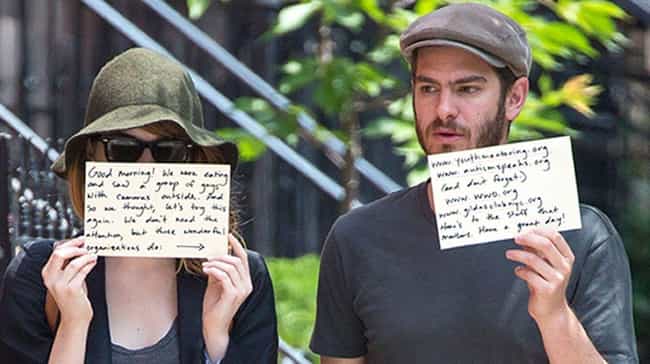 On several occasions when Emma Stone and Andrew Garfield ate out together, they prepped for the paparazzi by writing these 
cards
 and holding them over their faces, which read: "We don't need the attention but these wonderful organizations do…" before giving a shoutout to several charities like 
Youth Mentoring
 and 
Autism Speaks
. It only just makes you all the more sad these two kind souls broke up.
Ashley Tisdale Hides Behind Her Dog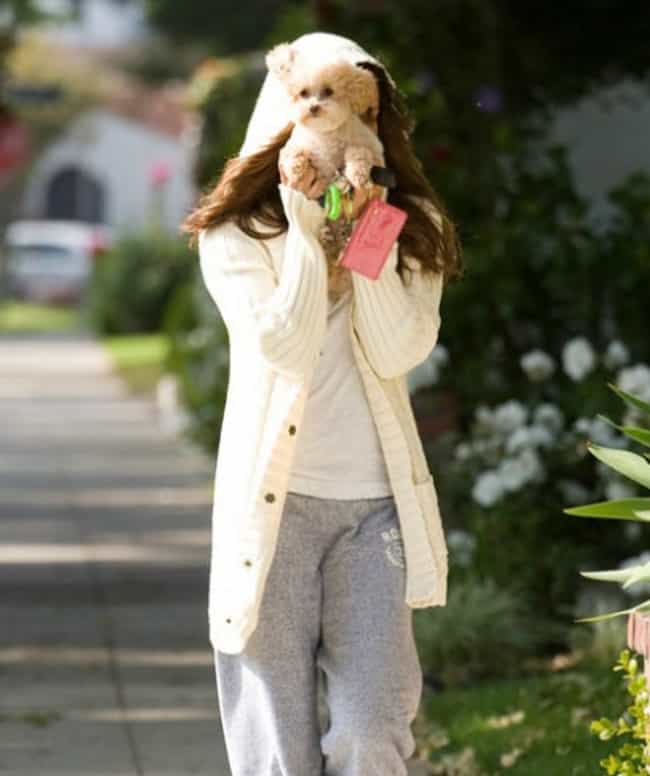 Ashley Tisdale often uses her dog, Maui, to shield her own face. Let's hope this pup isn't camera-shy.
Tisdale never appeared to be a big fan of the paps, as this 2017 
video
 shows her none too pleased at being followed home from the gym. Who knew Ashley Tisdale was still so relevant?
Daniel Radcliffe Wears The Same Clothes For Six Months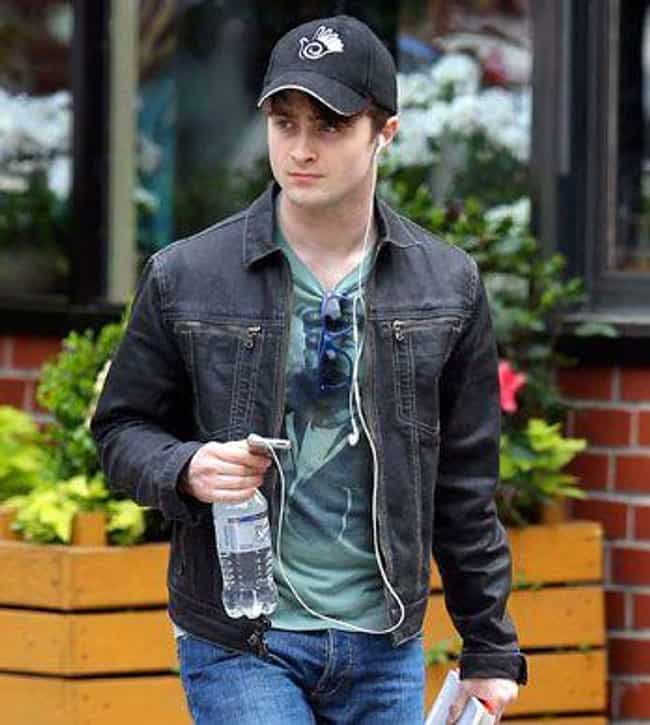 While starring in the London play 
Equus
, Daniel Radcliffe outwitted the paps by wearing the same clothes every time he exited the theater. For the 
six months
 during production, he'd leave wearing the same jacket and hat, making the pictures look old/reused and therefore worthless. Such a simple solution, it's like magic! Ten points for Gryffindor!
Kim Kardashian Hires Body Doubles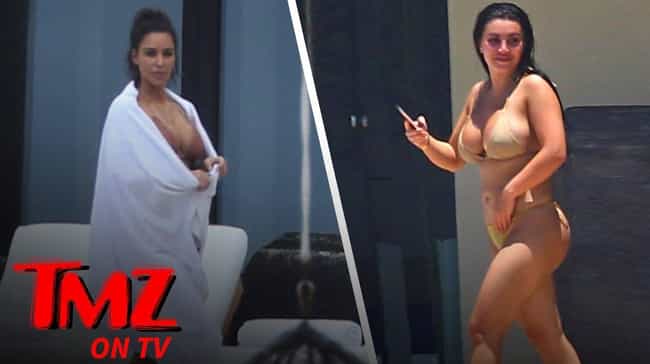 While there once was a time Kim Kardashian called the paparazzi on herself, she now ends up with more attention than she bargained for. During a 
vacation
 in Mexico in 2016, Kim reportedly hired a body double to throw off the paps. Pretending to be Kim Kardashian on vacation sounds like a pretty good gig.
Further 
reports
 also said Kim and Kanye hired a body double for their daughter North and her nanny for a cool $800,000. Sign me up.
Dustin Hoffman Hides Behind Stationary Objects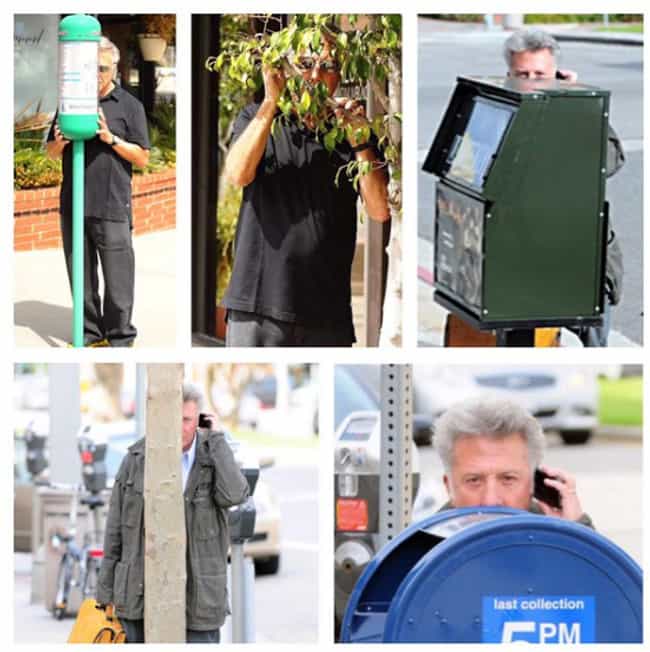 Being the legend that he is, Dustin Hoffman f*cks with the paps for 
all the time
. When he finds himself facing a camera lens, he hides behind poles, trees, and mailboxes while remaining mostly visible. By obstructing his face just enough, Hoffman ensures photographers will never get the proper shot, truly some higher-level thinking from the graduate himself. Though Hoffman's never commented on this technique, the photos alone make him a national treasure.
Jessica Simpson Beats Them With A Tweet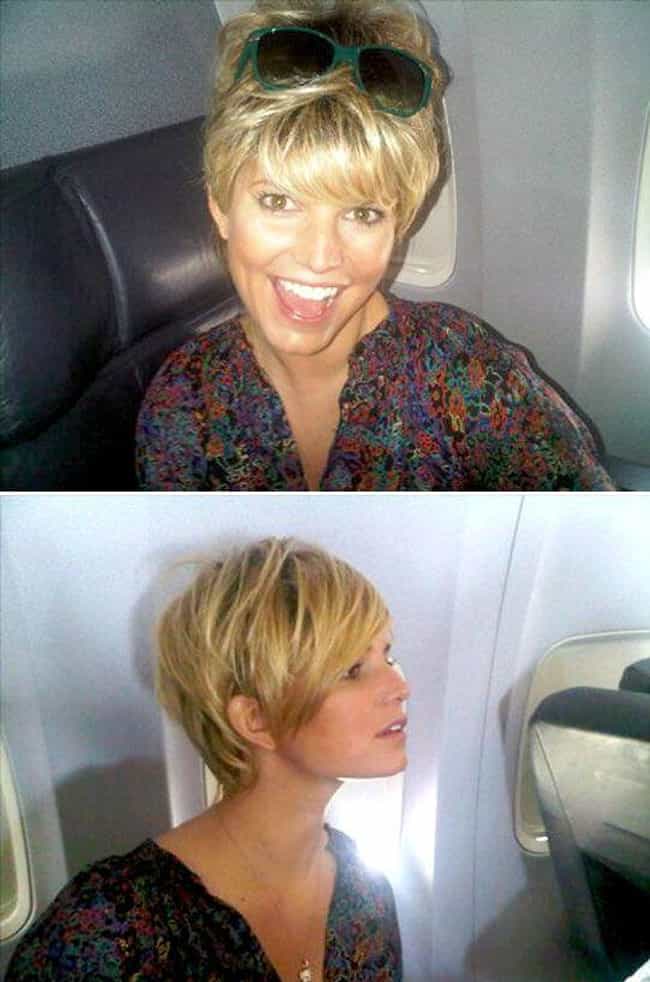 According to an 
ex-paparazzo
, Jessica Simpson once ruined his sale by tweeting pictures of herself in a wig on an airplane. The paparazzo had taken pictures of her in the airport, but were unable to sell them once she tweeted pics herself.
One of the best ways for celebrities to thwart the paparazzi is to share their own pics on social media and/or work with the tabloids directly. Why buy from the paps what you can get for free? Simpson may be thought of as an airhead, but this clever move suggests she knew chicken of the sea was tuna the whole time.
Leonardo DiCaprio Uses His Accessories To Obscure Himself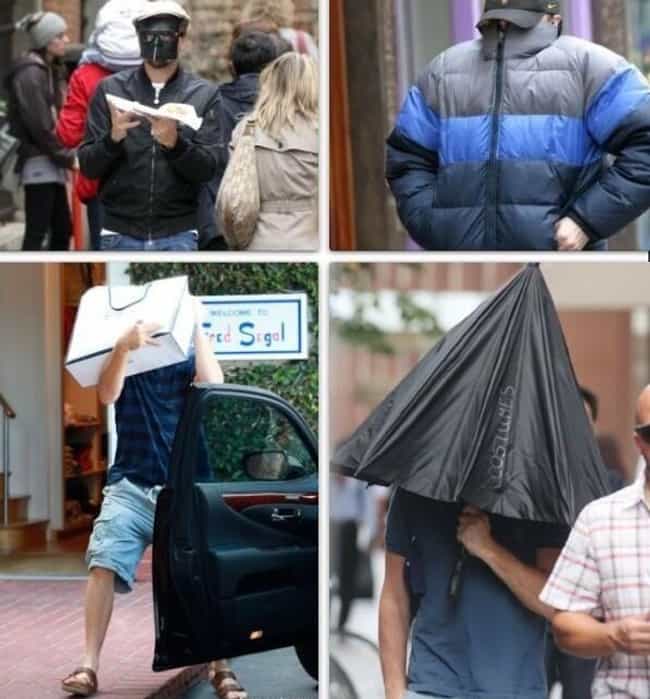 Leonardo DiCaprio has many years of practice hiding from the paparazzi, so you'd think he'd have some more complex tactics than ducking under the neck of his jacket. But DiCaprio appears to generally go for the simplest solution, using whatever he has on hand (umbrellas, bags, masks) to hide his beautiful face from the camera. To be honest, it's surprising he's not used his Oscar for this purpose yet after he went through hell and high water to prove he could. 
Rumor has it
 he keeps his signature hat and shades on even inside restaurants to avoid a good pic.
Julia Roberts Moved To New Mexico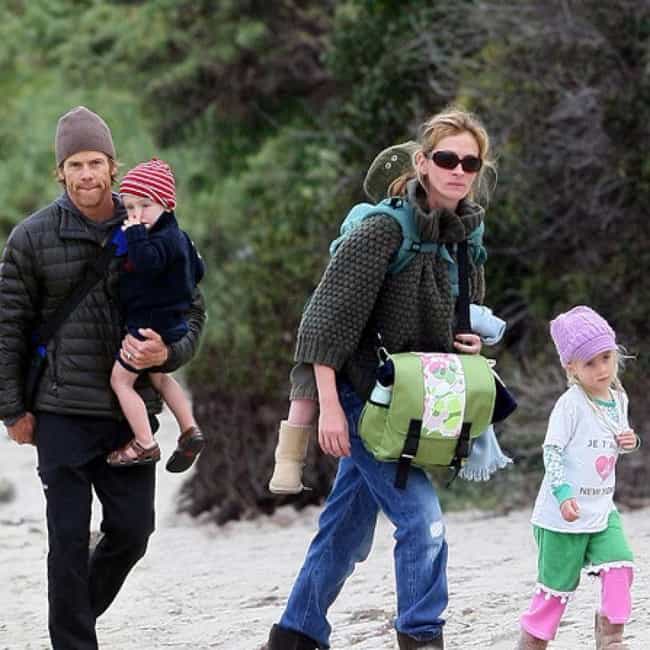 Catching this Mona Lisa smile is more difficult than you think. One option to avoid the cameras is to leave the big cities, particularly Los Angeles and New York. Deciding to run with this option, Julia Roberts moved to the 
secluded
 mountain town of Taos, New Mexico in 1995, where she's since raised her family out of the spotlight. Though Roberts still holds a 
famous
 presence in the town, it offers a lot more privacy than the streets of L.A.
Justin Bieber Wears Masks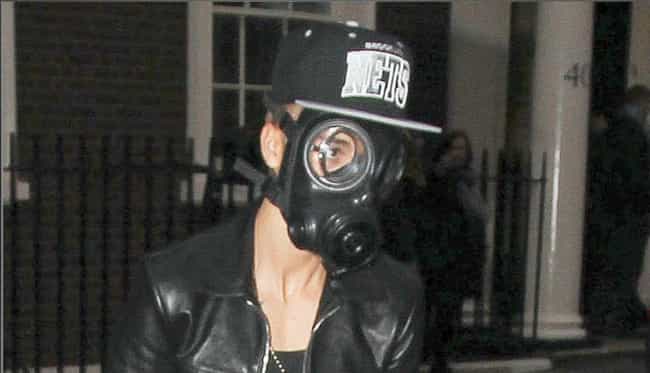 With adoring tweens in addition to the paparazzi mobbing him anywhere he goes, Justin Bieber takes to wearing a variety of masks out in public for a sense of anonymity. In 2012 and 2013 he was 
frequently
 spotted wearing a gas mask, which friends also wore when they went out to throw off paparazzi. He's 
also
 worn a gold mask, a V for Vendetta mask, and a Chanel ski mask. Maybe his face is actually a mask, another case for the FBI.
Paris Hilton Wears The ISHU Scarf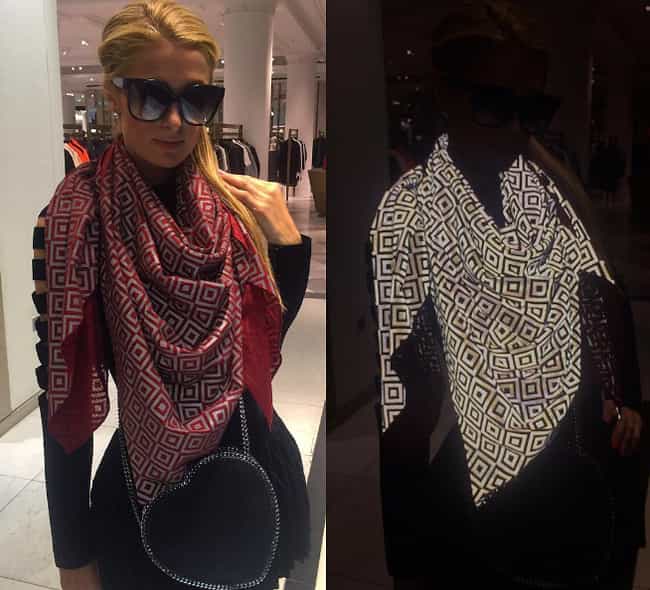 The 
ISHU
 scarf, released in 2016, boasts "anti-flash technology" which makes the wearer seemingly invisible in flash photography. The $500 scarf essentially works by way of reflectors, which are so bright under a camera flash the individual becomes obscured. Paris Hilton has helped publicize the scarf, as well as celebs like Cameron Diaz, Joe Jonas, and Nicole Richie.
Paparazzi 
apparently
 aren't very concerned about the new accessory. Because if people stop taking your picture, are you still even a celebrity?
Katy Perry Dons A Boring Track Suit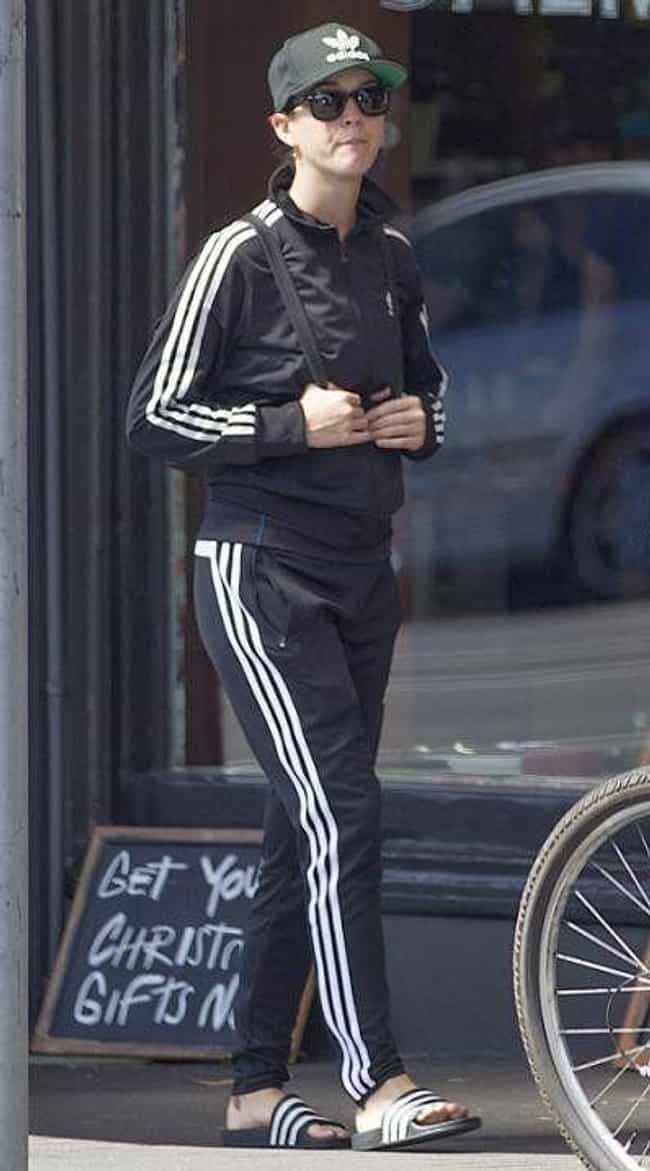 Katy Perry is known for her colorful clothing, both on- and off-stage. So perhaps her best disguise is a repeat outfit. According to a profile in the 
New York Times
, Perry wears the same Adidas track suit whenever she steps outside. That ensures that any photos snapped of her will be worth less money.
Miley Cyrus Throws Fake Money With Her Face On It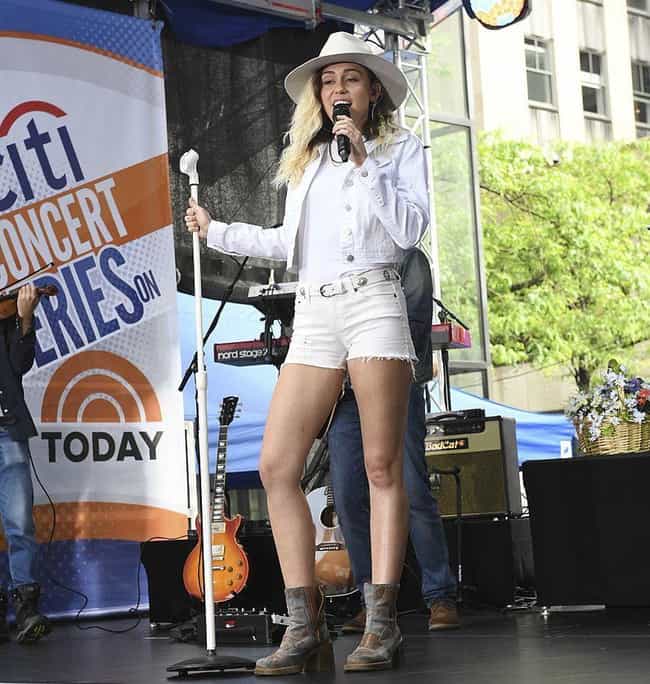 In 2015, Miley Cyrus came up with an undeniably creative way to thwart the paparazzi. When photographers confronted her outside of a New York club, she threw a bunch of 
fake money
 their way. The notes had her own face printed on them.
Rupert Grint Wears A Duck Mask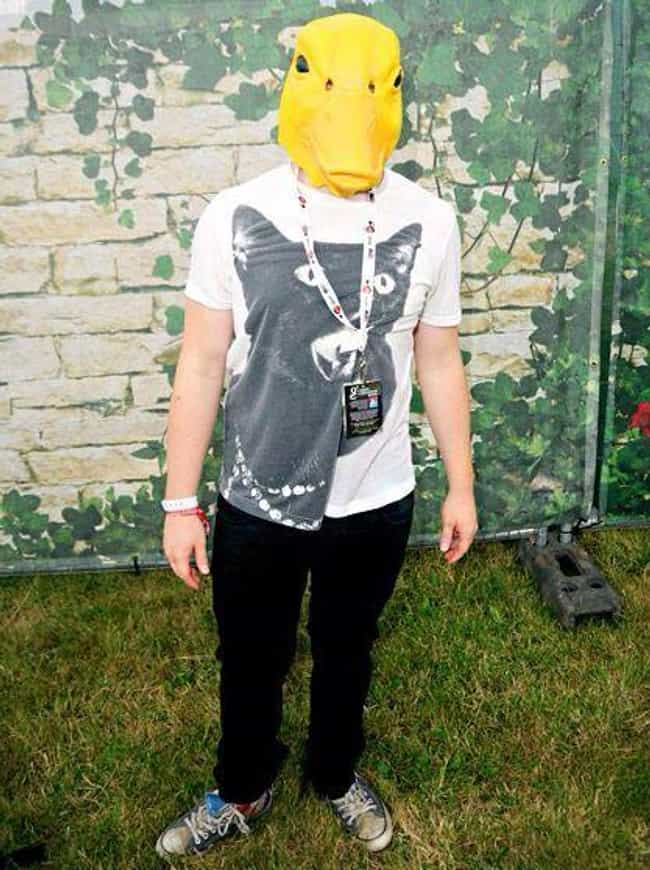 When you play a character as beloved as Harry Potter's BFF Ron Weasley, people are bound to recognize you. But Rupert Grint doesn't always welcome that attention. When he wants some privacy, he puts on a 
duck mask
 to avoid being spotted.